I'm not 'Raila sister' Ruth Odinga tells journalists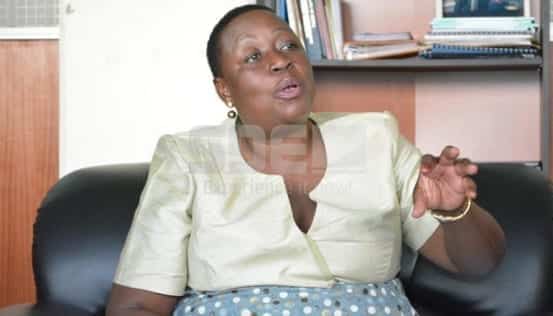 Kisumu County Deputy Governor Ruth Odinga has told reporters to refer to her with her titles rather than 'sister to Cord Co-principal Raila Odinga' when quoting her in their reports.
Ruth said the trend, of referring to her as 'Raila sister', has made her look like she is hanging on 'brother's coat' to propel her ambitions and achievements, which she said is not the case.
According to Ruth, some reporters have persistently referred to her as 'Raila sister' in their reports, and worse off, even forgetting to recognise her numerous titles such as, Kisumu County Deputy Governor or Chair of Kenya Network of Women Governors (KENWOG).
Even though she indicated that she was 'very comfortable' being Raila's sister, as a woman leader she deserves to be recognised with her achievements rather than the family tags which dilute people's views about her.
"I am a strong lady who has been articulating national issues without necessarily relying on my brother. And now that I have so many titles, I do not understand why some people must continue referring to me as Raila's sister and not mention some of the titles I currently have," she said.
Ruth joined active politics ahead of the 2013 general election and lost to Governor Ranguma at the ODM nominations, and joined the winning team as the running mate.
Her four years in public leadership has seen her confidence level grow, and has since initiated numerous women fora, among them being the founder of KENWOG.
She has since declared interest in running for the Kisumu Gubernatorial position during the fourth coming general election against her boss Jack Ranguma and area Senator Anyang' Nyong'o.
"The title 'Raila Sister' was mostly used by reporters long time ago when I was new in the public eye, but I think it is political season and people should view me from what I have achieved rather than the titles which elicits sympathy," said Ruth.
She added: "But even if I am sister to Raila, am not apologetic. I am the sister to Raila and I am proud of my family. However that does not mean I do not have my own political life."
Ruth has however been critical of Ranguma's leadership, and has been one of the tough female leaders in the area calling upon women to roll up their sleeves and join elective politics, expressing confidence that she will win this time round.
She said she commands a big constituency of women and diaspora voters within the county and was ready to see her vision of becoming the governor come through.
She has been on record indicating that she will not 'stoop low' to accept the position of a running-mate, and anyone who wishes to work with her will have to accept to be her deputy.
-sde.co.ke