Mombasa Deputy Governor defects to Jubilee, accuses Joho of mistreatment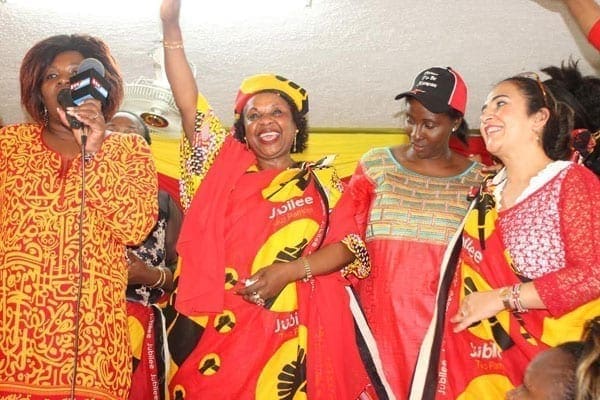 Mombasa Deputy Governor Hazel Katana has shocked residents for being the first sitting deputy governor to defect from ODM to Jubilee.
The move is significant given that the county is an ODM stronghold and her boss, Hassan Ali Joho, is the party's national deputy leader.
Ms Katana immediately declared that she will run for the senatorial seat on her new party and urged supporters to prepare for "a difficult and probably dangerous journey".
At a colourful ceremony attended by more than 2,000 Jubilee supporters in Mombasa Luhar Hall, Ms Katana said she had experienced unimaginable tribulations under Governor Joho and is no longer willing to persevere.
"I went without salary for a whole year. I persevered abuses including being told I am lazy, an idler, stupid, unable to do anything, I cannot talk, had no voice and useless.
"Other sufferings I cannot reveal in public. Let bygones be bygones," she said, adding that she had decided to decamp a tear ago.
However, she thanked Governor Joho for giving her an opportunity to serve as his deputy for over four years but said she has to move on.
"I thank Governor Joho for giving me the opportunity to serve which made me grow politically.
"But I was not comfortable and welcomed in ODM because there was no love in the party. I had to move on. I am stepping out (of ODM), I am stepping into Jubilee," she added.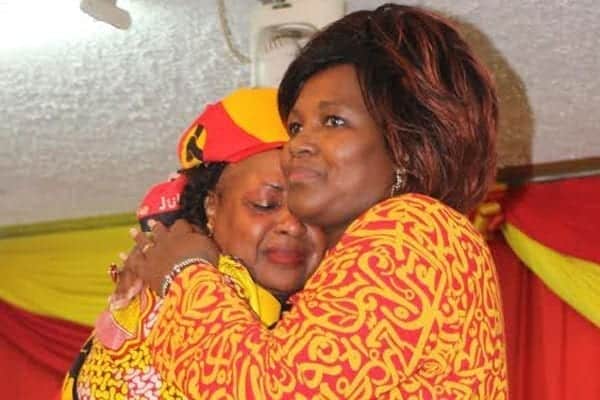 Mombasa Deputy Governor Hazel Katana is comforted by Nairobi Woman Rep Rachel Shebesh after she announced her defection to Jubilee Party at Luhar Hall in Mombasa on January 28, 2017. PHOTO | WACHIRA MWANGI | NATION MEDIA GROUP
The deputy governor said she settled for the senate seat in Mombasa because there is no woman aspirant for the position.
She urged the Jubilee members to support her bid, calling for women to choose someone who will address their issues.
"I know the journey from now on will not be easy but I have taken the decision. Women should now be united and elect a leader who can articulate their issues," she said.
Present at the function were Nairobi Woman Rep Rachael Shebesh, Kwale Woman Rep Zainab Chidzuga and Nominated Senator Emma Mbura, among other officials.
But Governor Joho's Director of Communication Richard Chacha described Ms Katana's defection as good riddance saying the governor does not engage in side shows.
"Right now the governor's business is focused on winning the August 8 General Election for ODM and Cord coalition," he said.
Additional reporting by Mwakera Mwajefa
-nation.co.ke