Jackson Kibor weds new lover as he pushes to divorce 2nd wife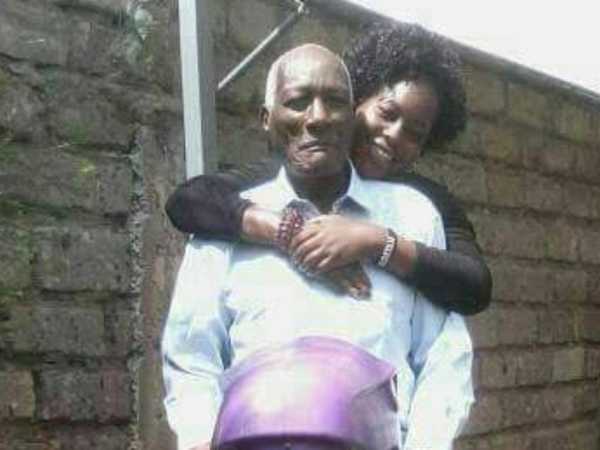 Politician Jackson Kibor, 86, has married his 40-something-year-old lover just months after filing for divorce from his second wife.
Kibor and Yunita tied the knot two weeks ago and pictures of them on an outing have made him the talk of Eldoret town.
The wedding was only attended by a few family members and friends.
"We decided to formalise our marriage so we put things right once and for all," said Yunita.
Kibor will be back in court on February 1 for the proceedings of his divorce from 67-year old Josephine.
There was drama in an Eldoret court last month when Josephine wailed during a hearing and said said Kibor was insensitive.
"Why are you putting me through all this? What have I done to deserve this? I am unwell and can only continue when I get well," she said.
But Kibor insisted the case proceed to full hearing.
Kibor, once a powerful, Kanu bigwig filed for divorce last months, after 51 years of marriage – he married Josephine in 1965.
The politician told senior principal magistrate Charles Obulutsa that he wanted the case concluded quickly so he could move on.
"You can see how disrespectful she is. Someone sick cannot make such a loud wail in court. What I want is the divorce and that is it," he said.
Kibor accused his second wife of desertion, cruelty and interfering with his 800-acre property in Kipkabus, Uasin Gishu county.
"She is my wife but I have not slept in the house I built for her for the last 30 years. She does not respect me and has abandoned the farm for long, causing the death of my livestock and chickens," he said.
But Josephine told the court she loves and respects her husband and does not understand why he filed for divorce.
-the-star.co.ke