Too poor: I can't afford to pay Sh0.4m to ex-wife, says Philip Moi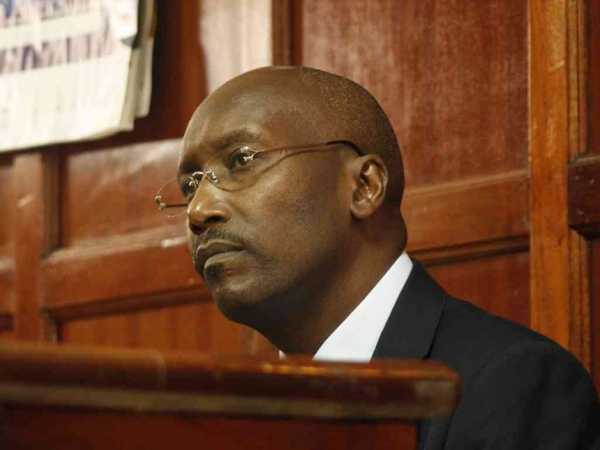 Former President Daniel Moi's son Philip says he is too poor to afford the Sh250,000 monthly maintenance fee to his ex-wife.
He wants the award to Rosana Pluda reduced to Sh80,000.
The higher amount was wrongly awarded based on his family's income, not his, the retired KDF major says in court documents.
Moi says he receives only Sh250,000 per month, including a Sh10,000 pension. He terms ridiculous High Court judge Luka Kimaru's decision to award her ex-wife all his earnings.
In a suit he filed at the Court of Appeal before judges Hellen Okwengu, Gathembu Kairu and Daniel Musinga, he also says the 10-year payment period is is also untenable.
On March 10, 2015, Kimaru awarded Pluda Sh90 million. Of this, Sh30 million was for her personal upkeep. This was to be paid within 90 days.
"The grant for the divorce is due to cruelty and perjury," Kimaru said in his judgment.
Moi was also ordered to find Pluda a house in Runda, Karen, Lavington or Kileleshwa, or pay Sh60 million more.
But he says in his affidavit that he depends entirely on his relatives and well-wishers for upkeep.
Philip says he is unable to pay debts, including the maintenance fee to Pluda.
He says he does not even own a house and has tried his hand in business and farming without success.
In their divorce tussle filed in 2008, Pluda sought dissolution of their marriage, custody of their two children and school fees for both.
Yesterday, Philip, through lawyer Tom Ojienda, said the judge awarded Pluda the upkeep money against the family earnings, instead of his net worth.
"It was totally erroneous for the judge to award the respondent the maintenance against the Moi family [income], instead of Philip's," Ojienda said.
Pluda no longer lives in Kenya and does not deserve the fee, e said.
He said the upkeep should have been for a maximum of two years as it is oppressive for Philip to pay the money for a person who left the country.
Ojienda said by the time Philip and Pluda were divorcing, the children were with the father and it was erroneous to award Pluda the hefty sum.
"At that time, the children were below 18 years. Currently, they are adults in university and don't need maintenance," the counsel said.
But Pluda's lawyer Judith Thongori said the judge was right to award her client the money. She said her client has not worked since 2011 and needed the maintenance fee as Philip had neglected all his paternal duties.
Too poor: I can't afford to pay Sh0.4m to ex-wife, says Philip Moi.