FAKE NEWS: Tracking Down the Roots of a Tall Tale of Visas for Kenyans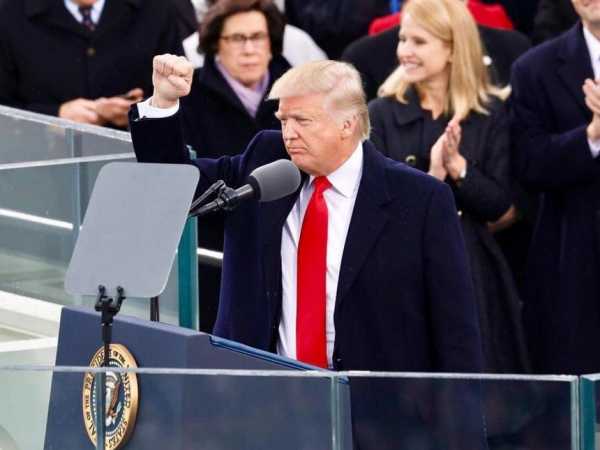 "100 U.S visas for Kenya… Trump signs"
That's what was shared on a family WhatsApp group a few days ago. I was curious; where did the person who shared this nugget get the information from?
When I pressed her for the source, she shared this link but not before telling me:
"The whole world knows… my boss told us (thinking face emoji)"
This reminded me of that one kid on the playground who always had one grand story after another always ending with "it's true.. my daddy told me!"
I'd say don't open the link lest you are met with the same barrage of advertisements and popups as did. Hmm. I have already just shared it twice and we're barely through the first 3 paragraphs!
Being a Sherlock understudy, I was immediately able to tell this is a fake news article. I have decided to document some of things I found going down the rabbit hole of tracking down the news item.
First Signs
When you open a fake news article, here are a couple of things that should raise red flags at first glance;
1. The web link is suspicious. In this case, the domain has BBC in it to trick you into thinking it's associated with the BBC.
2. Unlike the genuine BBC News website, this article has no author nor date. How do you hold a person accountable? (None of the other articles have authors either)
3. News that important would have been featured on Kenyan media and news website too. It did not.
4. There is an inordinate number of ads on the site.
With these out of the way, I figured why not take it a step further? Why not trace its origins and maybe some more details? Perhaps figure out how it spread. That's when I recruited uɐıʎɐɯəl pıʌɐp to help in the hunt.
We focused on Facebook and Twitter because according to research done by NYU & Stanford on "Social Media and Fake News in the 2016 [U.S.] Election" they are the primary proliferators of fake news. Out-numbering top news sites 4x.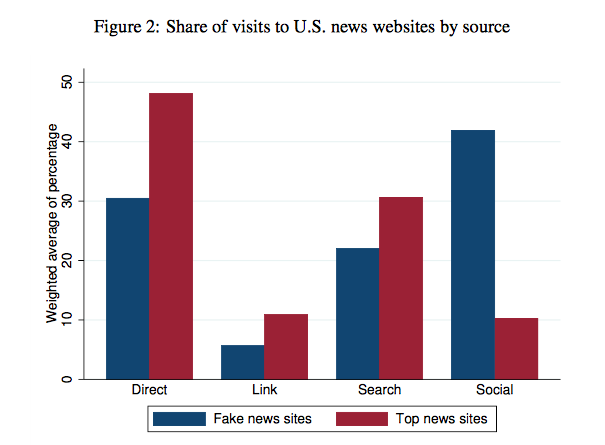 Twitter vs. Facebook
The first interesting insight came when we checked to establish when the the article was first shared on either platform. On Facebook (where it first appears) the article was shared in a group, "Nairobi Online Market", which has 15,503 members.
It didn't take long for the link to show up on Twitter. But here's the difference; on Twitter, it was debunked as a fake news alert. But even after this had happened, there were those who were still asking questions about the veracity of the news item.
To their credit, the users reached out to the media to fact check the news item by targeting local media personalities and international news organisations. There was no response from either a media house or any of the media personalities such as TV anchor Larry Madowo, radio personality Caroline Mutoko or the media organisation—CNN Breaking news account— that had been tagged in the tweet.
The Gullible Are Not Spared on the Internet
So maybe, have you too have swallowed the bait and shared a fake news item? Social media shall not look kindly on you. And neither would this author.
@GitobuImanyara, an outspoken lawyer tweeted the link and almost immediately got flak from people asking him to do some fact checking before sharing a fake news article. The tweet is yet to be deleted and has been retweeted 25 times as of writing this. @GitobuImanyara has over 128,000 followers.
No Country Spared
Reading this from South Africa and thinking you were left out? Well, don't. We found exactly matching stories for you, Bahrain, Cambodia, and Ethiopia.. among many more.
The one who smelt it first…
Having gone down a couple more rabbit holes, we were ready to find the origin of the article and reach out to the author/s.
So we scrolled deep into the results Facebook could give us and we found them; Ernest Conduah…from (drumrolls please! ) Accra, Ghana! Well, at least there exists such a person in Accra, Ghana if we are to believe the profile is not fake as well.
His profile says that he is a university student and according to his timeline, is very interested in sharing news.

As much as he does love sharing 'news', he slipped when he put out what he thought may be "Good news". I don't think Kenyans shared the same sentiment.
He also shared the same story on another fake news site: http://usanews-tv.com/ky-100-u-s-visas-per-year-for-kenya-is-the-opposite-trump-rather-signs-visa-free-travel-policy-for-kenya/
Source link- the-star.co.ke