Kenya 7s To Kick-Off Las Vegas 7s Against New Zealand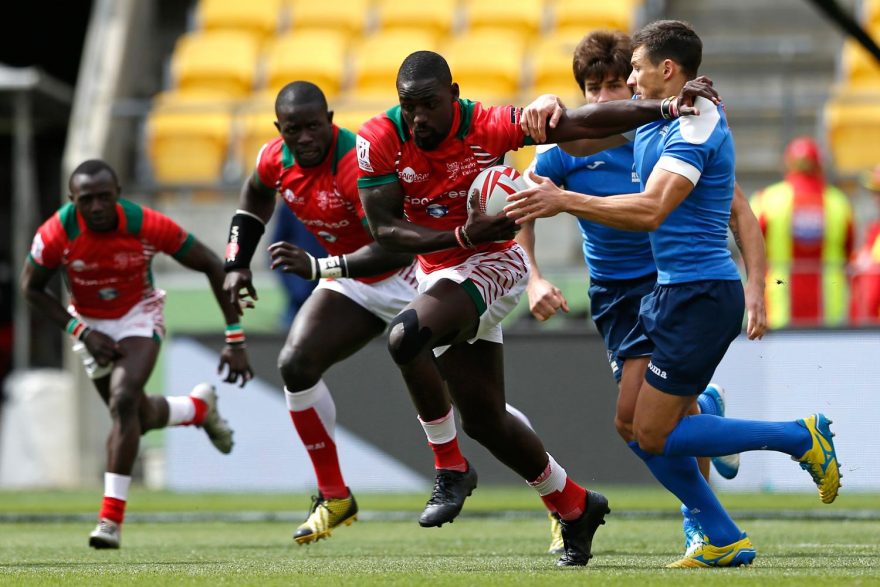 World Rugby has released fixtures and playing times for the fifth round of the 2016/2017 Sevens series, Las Vegas Sevens set for Mar 4, 2017 in the USA.
Las Vegas 7s will once again be played in a span of three days with the Cup final set for Monday morning at the artificial turfed Sam Boyd Stadium in Vegas.
Las Vegas defending champions Fiji will kick-off the tournament at 3.09am against Japan before Australia takes on Scotland at 3.31am.
Kenya, who are in pool with New Zealand, Argentina and Russia, will play their first match against The All Blacks Sevens 4.15am Kenyan time.
Shujaa will have their second match at 6.52am on Saturday against Argentina before concluding the pool matches against Russia at 1.12am on Sunday.
2016's edition saw Kenya beat Russia 24-21, Portugal 38-0 and New Zealand 22-0 in the pool matches before losing 26-14 to the United States in cup quarters and 14-19 to Japan in plate semis.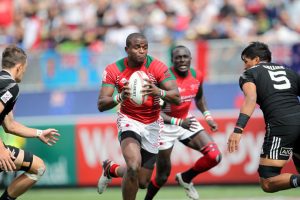 Chile goes into the tournament as an invitational side to feature in pool B alongside England, hosts USA and Samoa.
After the pool matches at 3.08am, the challenge trophy quarters will follow immediately at 5.48am with Cup quarters closing day two at 7.16am.
Day three of the competition will start at 22.24pm with the 13th place semifinals followed by all other semis before the action ends at 4am with the Cup final.
Fixtures Saturday Mar 4
Fiji vs Japan 3.09am
Australia vs Scotland 3.31am
Argentina vs Russia 3.53am
New Zealand vs Kenya 4.15am
USA vs Samoa 4.37am
England vs Chile 4.59am
Wales vs France 5.21am
South Africa vs Canada 5.43am
Fiji vs Scotland 6.08am
Australia vs Japan 6.30am
Argentina vs Kenya 6.52am 
New Zealand vs Russia 7.14am
USA vs Chile 7.36am
England vs Samoa 7.58am
Wales vs Canada 8.20am
South Africa vs France 8.42am
Day two Sunday Mar 5
Japan vs Scotland 00.28am
Australia vs Fiji 00.50am
Russia vs Kenya 01.12 
New Zealand vs Argentina 01.36am
Samoa vs Chile 01.58am
England vs USA 2.24am
France vs Canada 2.46am
South Africa vs Wales 3.08am
Challenge trophy quarters at 5.48am
Cup quarters from 7.16am
Day three Monday Mar 6
Sunday 13th place semi final 22.24hrs
Challenge trophy semi 23.08hrs
Cup final 04.00am Monday
Source link-kenyanvibe.com