Blow to Chirau Mwakwere as running mate dumps him for opponent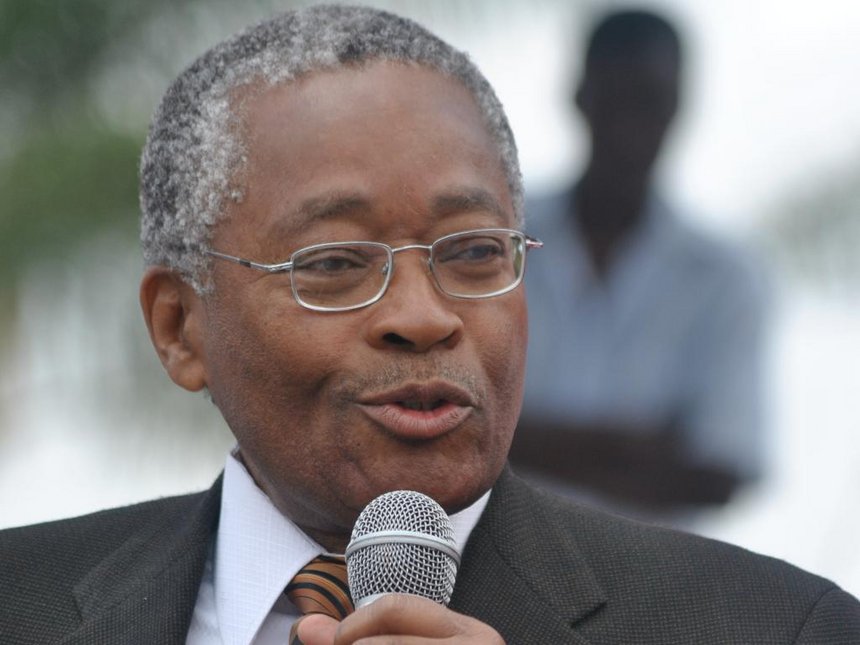 Former Kenyan Ambassador to Tanzania Ali Chirau Mwakwere who is eying the Kwale County gubernatorial seat on a Wiper Ticket has been dealt a blow after his running mate, Simon Mkalla, ditched him for Issah Chipera of the Orange Democratic Movement (ODM) a day before the party conducts its nominations in the county.
This comes as a boost for Chipera who will be facing off with Kwale County Assembly Speaker Sammy Ruwa, former Permanent Secretary for Forestry and Wildlife Mohammed Mwarapayo wa Mwachai and Businessman James Gereza Dena in tomorrow's ODM nominations.
Wiper leader Kalonzo Musyoka had endorsed the Mwakwere and Mkalla pair at a rally in Kinango a week ago.
Mkalla did not immediately say why he made a U-turn despite the fact that Mwakwere will not be subjected to a nomination.
Speaking to Citizen Digital, Mkalla offered to support Chipera as his running mate saying their government, if elected, will prioritize job creation for the youth in the county.
"Our government will ensure both skilled and unskilled youth get job opportunities the better their living standards," he said at St Joseph Hall in Ukunda after joining Chipera.
Mkalla unsuccessfully run for governorship in 2013 coming in second after the incumbent Salim Mvurya.
According to Issah Chipera, Mkalla may have ditched Mwakwere since he joined Wiper contrary to the expectation of many that he would vie for the seat in ODM.
"When Mwakwere was in Tanzania, Mkalla was representing him as his deputy in all the ODM meetings. But when Mwakwere came back he stayed in ODM for only two weeks and jumped to Wiper that is why Mkalla has come back because he cannot leave ODM," said Chipera
Chipera promised to improve the county's leadership and governance situation if he ascends to power. He noted he would be meeting with all elected leaders quarterly to discuss problems faced by the locals.
The Chipera-Mkalla pair also received support from Omar Boga who seeking to unseat Msambweni MP Suleiman Dori. They will face off tomorrow in the ODM nominations.
Source link-citizentv.co.ke