Senator Hassan Omar accuses Joho of dawn attack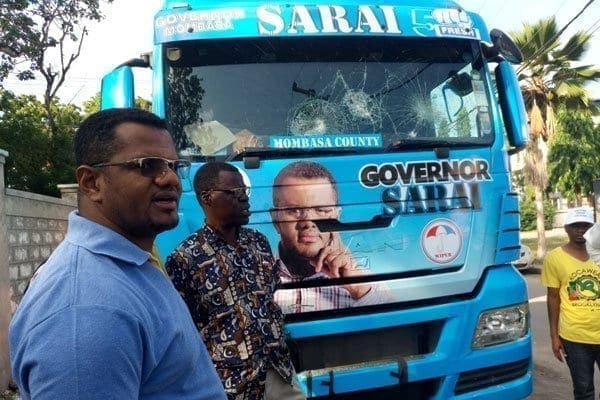 Police are investigating vandalism of Mombasa gubernatorial candidate Hassan Omar campaign truck.
Unknown people smashed windows of the truck in the wee hours on Friday.
Mombasa Urban police boss Lucas Ogara termed the attack as " pure hooliganism".
He said a bottle of soda filled with petrol was recovered at the scene of the attack.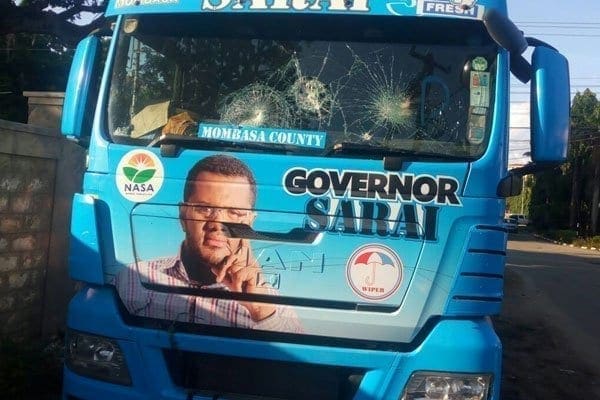 Mr Omar's campaign truck that was vandalised. PHOTO | KEVIN ODIT | NATION MEDIA GROUP
Speaking to the press after assessing damages done to the truck outside his Renaissance office in Kizingo Mr Omar claimed that Governor Hassan Joho's family was behind attack.
He termed the incident as "extreme hooliganism by people who have been acclimatised to intimidate people in this county".
Mombasa County director of communication Richard Chacaha dismissed Mr Omar's claims saying they were malicious.
He accused Mr Omar of dragging in Mr Joho's name and that of his relatives into what happened to him.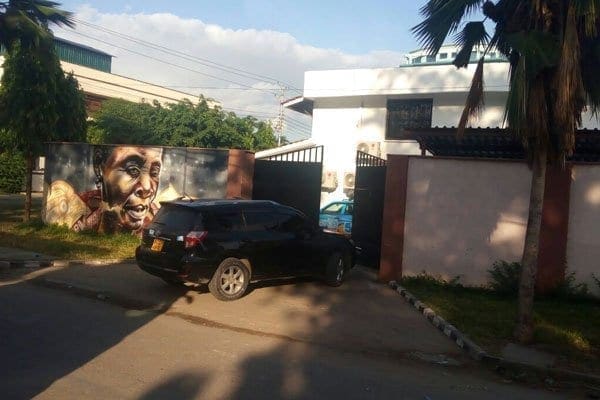 Renaissance Centre where Senator Omar's campaign secretariat is based. PHOTO | KEVIN ODIT | NATION MEDIA GROUP
"We believe in peaceful campaigns. We respect our opponents and they should give the respect back. He knows that he does not make good news without mentioning governor Joho's name," said Mr Chacha.
Mr Chacha said Mr Joho's team was focused in its campaign and "would not stoop too low by engaging to some junior opponent".
Mr Omar at the same time appealed to the State to provide security as expected to ensure campaigns do not lead to loss of lives or destructions of property.
Source link-nation.co.ke