Government freezes account of NGO associated with Raila's daughter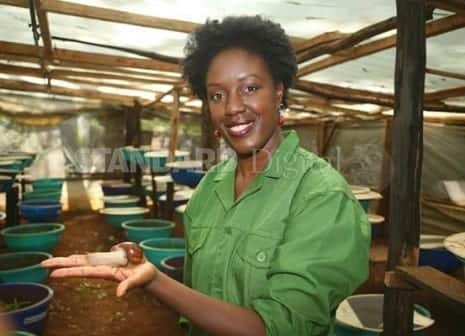 The Government has frozen the bank account of an NGO associated with NASA presidential candidate Raila Odinga's daughter, Rosemary Odinga. Key Empowerment Foundation Kenya is accused of irregularly receiving Sh530 million from an organisation alleged to orchestrate regime change globally. The accounts of the foundation that lists Ms Odinga as the trustee and patron were frozen following a complaint from the NGO Coordination Board. The board accused the organisation of non-compliance with the law in receiving the money from George Soros Foundation.
"The funding is aimed towards achieving a political agenda which does not fall under the legal definition of charitable objectives as is provided for under the (NGO Co-ordination) Act," said NGO Co-ordination Board Executive Director Fazul Mahamed.
Central Bank On Monday, Mr Mohammed wrote to the Central Bank seeking immediate preservation of the funds held by Rosemary's foundation. The NGO board boss further called for investigations into the financial accounts of the firm.
"The purpose of this letter is, therefore, is to advise your office to immediately identify and mark for No Debit/No Credit accounts held under the name – The Key Empowerment Foundation Kenya – and initiate immediate preservation of all funds under held under the said Foundation within the next 24 hours effective the date of this communication," stated the letter by to CBK.
Yesterday evening, the NGO board boss told The Standard that the accounts had been frozen even as the Financial Reporting Centre (FRC) were roped into the matter to start investigations into the accounts "to ascertain the level of criminal culpability or otherwise of the said organisation and/or of the directors".
"FRC is further requested to investigate a possible case of using the foundation's bank accounts as a cover-up strategy for money laundering and diversion of donor aid contrary to provisions of various enabling legislation," stated the letter.
Other officials of the foundation are Meshack Odede (secretary), Harold Omondi (treasurer), Sandra Adhiambo and Salome Owuonda, who are listed as board members. [Moses Njagih]
Source link-standardmedia.co.ke