Sonko rejects Sh25m inauguration, wants money used to pay Nairobi staff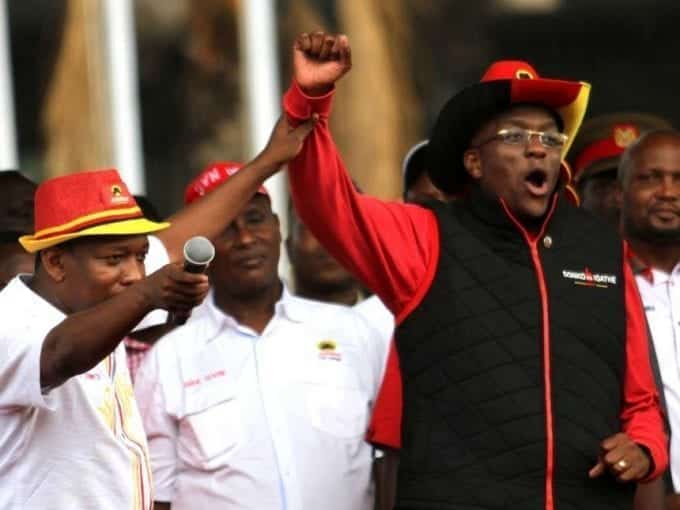 Mike Sonko has rejected the Sh25 million set aside for his inauguration as Nairobi Governor, saying it should be used to offset the one-month arrears owed to county employees.
The amount was allocated by the Assumption of Office Committee following his victory against ODM's Evans Kidero on August 8.
Sonko, who was Senator, has ordered county Chief Finance Officer Luke Gatimu to pay the workers within the next 48 hours.
"We had a fruitful meeting with Kenya County Government Workers Union (KCGWU) and agreed workers must be paid before I assume office," he said.
He spoke to Daily People after meeting the union officials who had planned to go on strike over the July pay and other issues.
Among those who attended the meeting were Gatimu, Nairobi staff branch chairman Boniface Waweru and vice chairman Kennedy Malimo.
The committee had set aside Sh2.4 million for fuel of VIP cars, Sh6.3 million for securtiy and Sh2.7 million for works. Some Sh11.1 million was allocated to the swearing –in ceremony, public health Sh384,900 and briefing and documentation Sh2 million.
Sonko has said he will also contract more than 1,000 youths, including members of the Sonko Rescue Team, to remove posters of candidates of the just-concluded elections and other litter.
The youths will also give the city a fresh coat of paint as he waits to set up the team that will manage Nairobi in the next five years. The Deputy Governor is former Vivo Energy managing director Polycarp Igathe.
The Governor-elect said he is happy Nairobians disregarded the call by NASA leader Raila Odinga and trooped back to work.
He asked residents to stay calm and continue with their activities, instead of heeding calls for demonstrations.
"Raila has no authority to declare any day a holiday. We therefore ask Kenyans to ignore the calls and continue with their activities as usual," said Sonko.
"We need to put elections behind us. We assure the residents that we shall provide maximum security everywhere within the county."