No room for caretaker govt in Kenya, says AG Githu Muigai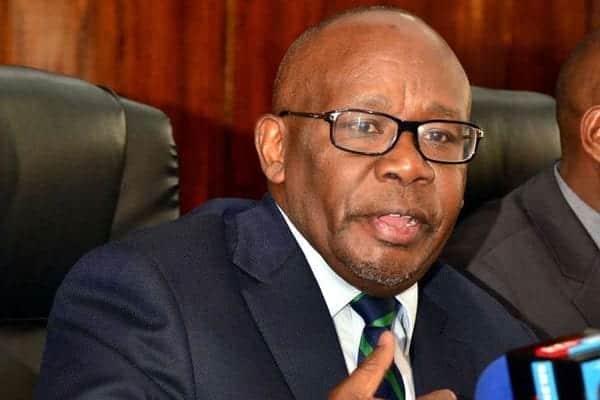 Attorney-General Githu Muigai has dismissed claims of a looming constitutional crisis as the country prepares for repeat presidential election.
Mr Muigai on Thursday said National Super Alliance (Nasa) lawyers' recent claims that a caretaker or transitional government would formed if IEBC fails to hold the poll were misguided.
POWERS
Speaking at his office, the government's chief legal adviser said President Kenyatta would enjoy all the powers bestowed on his office until the next head of state is sworn in.
The powers, he said, include that of the Commander in Chief of the armed forces.
Nasa lawyers, led by James Orengo, have described the status enjoyed by President Kenyatta as "temporary incumbency" as provided in Article 134 of the Constitution.
The Article mentions the period between the election date and the day the newly elected president is sworn in.
LIMITS
Prof Muigai, however, stated President Kenyatta's legitimacy could not be questioned.
He said the Constitution only restricts President Kenyatta from carrying out some functions as stated in Article 134(2).
They include nomination or appointment of judges, appointment or dismissal of Cabinet secretaries or any other state or public officers and conferring the power of mercy or honours.
"There is no room for the creation of any other form of government. Until the day of the swearing-in of a newly elected president, the legitimacy of the government cannot be questioned," he said.
Kenyans head for the repeat presidential poll on October 26, after the August 8 election was nullified by the Supreme Court.
Source link-nation.co.ke