Plan to get Deputy President official home in Mombasa takes shape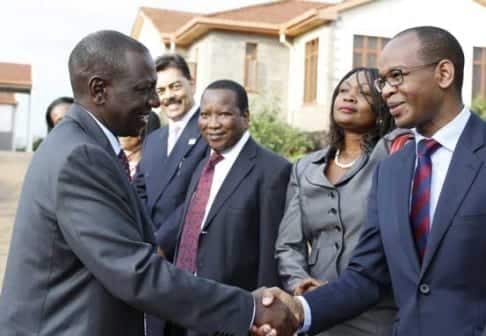 MOMBASA, KENYA: The national government now wants to convert the former official residence of Coast Provincial commissioner in Mombasa to the official house for the Deputy President in the region.
According to a newspaper advertisement appearing in the latest MyGov publication, the government is calling on contractors to take up tenders to carry out conversion works on the building.
The PC's house which is currently not occupied lies next to State House, Mombasa.
Its last occupant was Samuel Kilele, former Coast PC and a past Coast Regional Coordinator.
Contractors are being encouraged to collect tender documents from Harambee House Annex 1st floor, room 1B12/13 in person or against written application.
" There shall be pre tender site visit on September 14th, 2017 at 11.00 am. Tenders in plain sealed envelopes should be addressed to; Principal Administrative Secretary , Office of the Deputy President P.O Box 74434-00200, Nairobi  not later than September 26th, 2017 at 10.00 am," the advert states.
It comprises of several houses including two 3 bedroom maisonettes for the house keeper and the deputy. There are also houses for security officers and the rest of the staff.
While the Head of State spends time at State House, Mombasa whenever on official working visits to the Coast, his deputy has been forced to take up residency in selected beach hotels within the Coast.
Source link-standardmedia.co.ke