Calm in Nyanza ahead of Raila Odinga announcement

Calm in Nyanza ahead of Raila Odinga announcement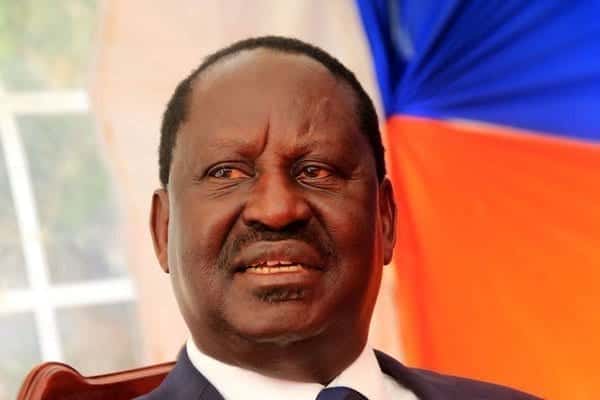 An air of uneasy calm settled on Nyanza ahead of the much anticipated announcement by the National Super Alliance following the declaration of President Uhuru Kenyatta' s re-election on Monday.
Traders, whose businesses have soaked blows in weeks of violent protests, were among those anxious over what the big announcement would be.
Kisumu, Siaya, Migori and Homa Bay were struggling to get back on their economic feet as relative calm prevailed following the Friday postponement and cancellation of scheduled repeat presidential elections in the four counties.
Although pockets of unrest rocked the region that boycotted election after the Independent Electoral and Boundaries Commission Chairman Wafula Chebukati declared President Uhuru Kenyatta re-elected on Friday evening, a sense of normalcy continued to prevail.
Residents who spoke to the Standard said they were waiting on direction from the NASA leaders.
"(NASA leader) Raila Odinga asked us to boycott the election because reforms which the Supreme Court ordered IEBC to implement before a repeat poll were not done. We boycotted the election and we are now waiting to hear what he has to say on the way forward," said George Pande.
"NASA already transformed into National Resistance Movement in protest against failed reforms and we are just waiting to be told the kind of resistance to employ in pushing for reforms. If they say we boycott certain products, we will and if they call us back on the streets, we will come out," Michael Ogot, a Kisumu resident said.
Meanwhile the business community remained upbeat that the announcement would not disrupt business any further as they struggled to recoup lost opportunities.
Kisumu Business Coalition Chairman Israel Agina said the impasse which had visited losses on business was "political and can therefore only be solved by the political leaders."
Some sectors like the hospitality industry however remained on shaky grounds in the looming wave of electoral standoff.
Kisumu Hotel Managers Group Chairman Anyal Robinson said some hotels had already leaned off some staff to cut back on overhead costs amidst cancelled conferences and low occupancy rates.
The main towns in the four counties suffered paralysis in the protests that left in its trail deaths and injuries as police were accused of using excessive force in combating protesters in the Luo Nyanza.
Violent running battles between police and Opposition supporters saw business premises closed.
Source link-standardmedia.co.ke
Calm in Nyanza ahead of Raila Odinga announcement