How Jubilee 'moles' in NASA leaked secret information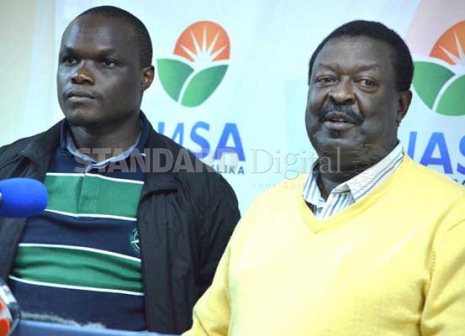 The National Super Alliance has accused some Jubilee 'moles' in its ranks of leaking some of its secret information to its rivals.
The latest is information regarding Opposition leader Raila Odinga's withdrawal from the October 26 repeat presidential election.
"President Uhuru Kenyatta was the first one to speak about Raila's withdrawal from the race two days before while he was at the Coast. Then it was a chorus from other Jubilee leaders and their social media spin doctors. We suspect we have moles in our midst or Uhuru is using National Intelligence Service to penetrate our operations," a source in NASA said.
"But we are not scared because Raila's withdrawal was going to happen and it was to be made public. Those who got the information beforehand only helped to pass our message to Kenyans," added the source.
Breach of confidentiality
He said they had learnt their lesson from the breach of confidentiality that saw the information allegedly leaked to State House operatives, who then shared it with Jubilee.
Although secret information might have been leaked, NASA insiders said they were happy that the strategies used in tracking Jubilee's dealings with the Independent Electoral and Boundaries Commission (IEBC) remain intact.
NASA chief executive Norman Magaya said before the Supreme Court invalidated Uhuru's win on Septemeber 1, their top lawyers had been studying the trends in IEBC and Jubilee.
"Jubilee think they are very smart and they can do things we cannot trace. But I assure them NASA has some of the best brains that take little time to track Jubilee activities and get to know their thinking. So we are not shaken by a leakage," he said.
He said in the wake of the Ekuru Aukot ruling, IEBC should consider hiring new lawyers. "Someone at IEBC should take responsibility for these continued acts of impunity…" he said.
Source link-standardmedia.co.ke