President Uhuru declares Sunday as national prayer day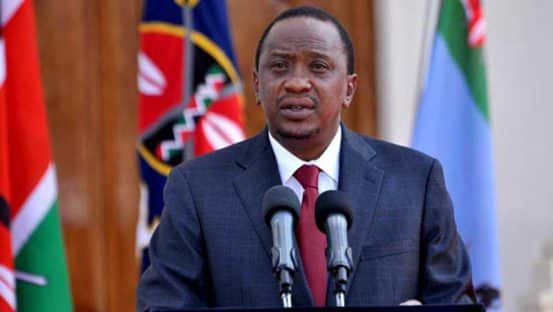 President Uhuru Kenyatta on Wednesday declared Sunday as a National Day of prayer following consultations with religious leaders.
He has also called for an extended period of prayer and reconciliation this weekend.
"After consultations with religious leaders, I have reached this decision to call on all Kenyans to pray for their country in their mosques, temples and churches, culminating in a National Day of Prayer on Sunday 22nd October 2017," said President Uhuru.
He  said the day of prayer will focus on asking for God's blessing for the nation.
"We will also ask God to abide with us, and to guide us, both in this period, and in time to come. We will pray for our leaders, that they may be granted wisdom, humility, and that they may love peace and justice," he added.
The President urged the public to also pray for each other and have a heart of forgiveness.
"For the truth is that the politics of the day is fleeting, but this nation, under God's care, endures. We cannot let what is fleeting sully what is permanent," he pointed out.
This comes with only 7 days left to hold the repeat Presidential election following the Supreme Court ruling annulling the results citing irregularities.The court ordered for a fresh election be conducted within 60 days.
President Uhuru said the path since the Supreme Court decision has not been easy for our country.
"But we thank God for seeing us through.  Now as we walk towards October 26, as a God-fearing people, we beckon our God to give us divine guidance to fulfill our constitutional mandate and we will," he said.
President Uhuru still maintained that election was the most peaceful in our nation's history, free, fair and transparent.
Appreciating the support from the religious leaders over the last couple of months he urged them to continue standing with the country and praying for God's guidance in the lead up to the Election Day.
Source link-standardmedia.co.ke