Death Announce For Dominic Gicheru Kariuki Of Connecticut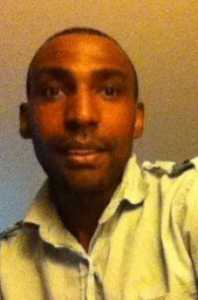 It is with deep regret that the family of Dominic Gicheru Kariuki, 33 announce his passing away, which happened on Thursday November 16, 2017.
Dominic died peacefully in his sleep at his family residence in Danielson,Connecticut.
Dominic leaves behind his sister Jane Kariuki of Putnam CT and Pauline Kariuki of Tennesse;cousin Catherine Njoroge of Worcester and other family members in Kenya.
He will greatly be missed by close family of Mr. and Mrs. Samuel Njoroge Kibe (Danielson CT) with whom he lived with for over 10 years and had become their loved son.
Following his death, the family invites you for daily prayers to be held at
Miss Catherine Kibe's house 21 Ludlow Street Worcester MA 01603 starting Sunday November 26th from 4pm.
Family and friends are also invited for visitation/wake to be held Tuesday November 21st at 3pm and November 22nd at 11am, 623 Main Street East Hartford CT, 06108.
Memorial service will be held Sunday December 3rd at St. John Anglican Church 29 Main Street Sutton MA starting at 2pm.
Funeral shall be held at his family home in Limuru, Kenya.
Dominic was a pleasure to have and enjoyed drawing as a favorite hobby among other things. Blessing be the name of the Lord
We welcome prayers and any financial support which can be done via CashApp: 8604209640For further information please contact the following·         Jane Kariuki: 860 420 9640
·         Catherine Kibe: 7745356838
·         George Ngari Mwangi: 8603774144
·         Peter Gatongo: 5086156437