Photos Of Kenya's Vice-President Daniel Arap Moi At The White House in 1969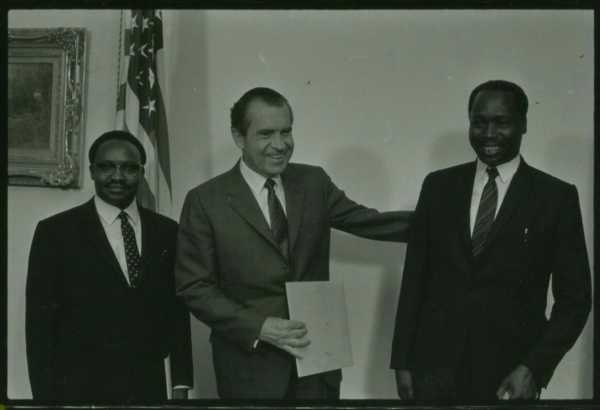 Images of then Kenyan Vice-President Daniel T. Arap Moi at the White House, Washington DC, USA, 6th May 1969, hosted by then US President Richard Nixon.
The third gentleman in spectacles is Amb. Leonard Oliver Kibinge, Kenya's then ambassador to the United States, and later, Permanent Secretary in Kenya's Foreign Affairs Ministry.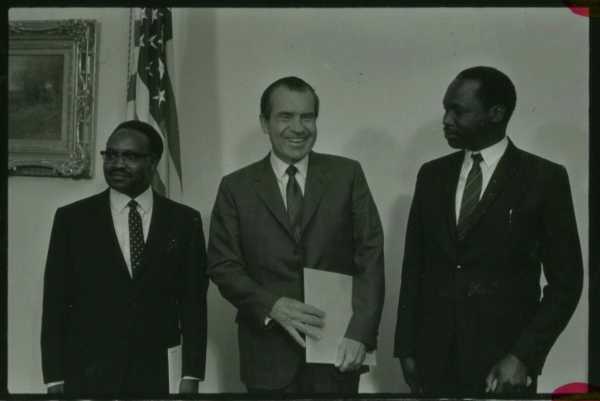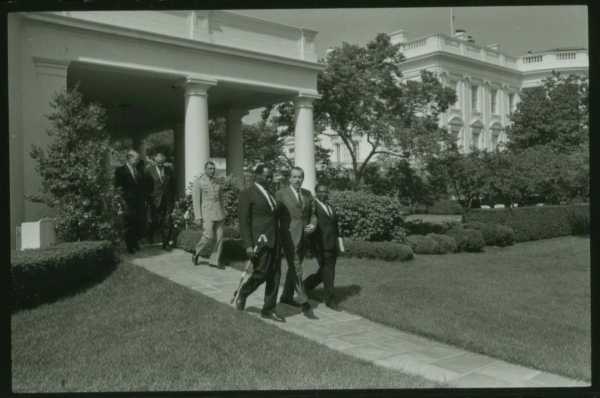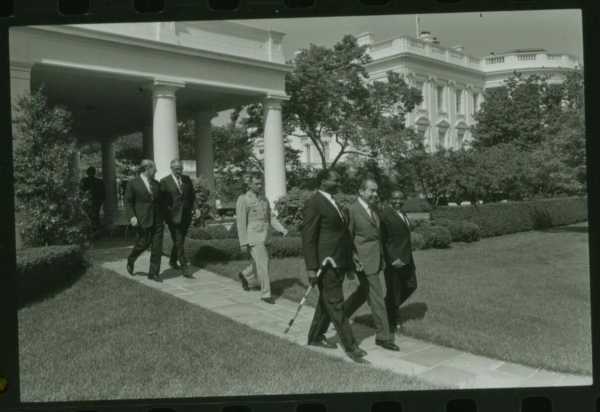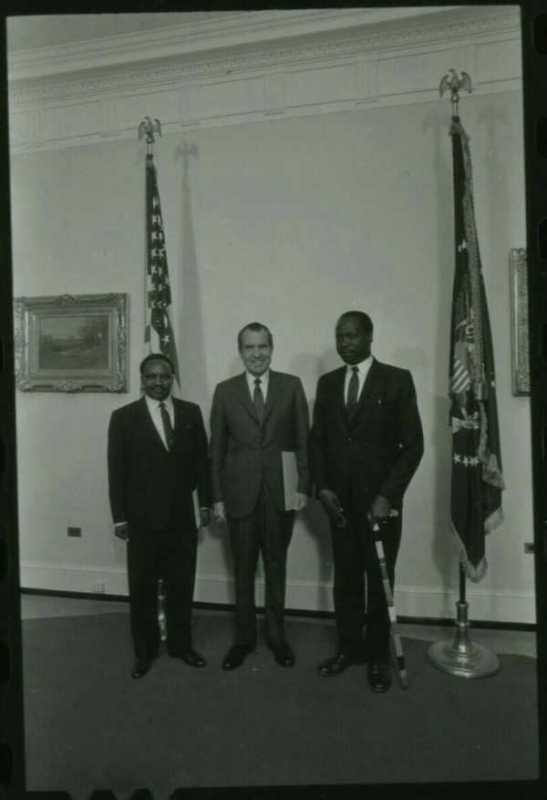 Images courtesy of what are referred to as "contact sheets", kindly made available by the Richard Nixon Presidential Library and Museum;
Research and images availed by Mundia Kamau
SYND 15-11-69 VICE PRESIDENT DANIEL ARAP MOI JOINS IN DANCING AND SPEAKS TO SUPPORTERS AT THE START
(15 Nov 1969) Vice President of Kenya, Daniel Arap Moi, goes on the campaign trail and meets supporters ahead of the the general election.-AP Archive