U.S. urges Kenya's opposition to pursue electoral reforms within law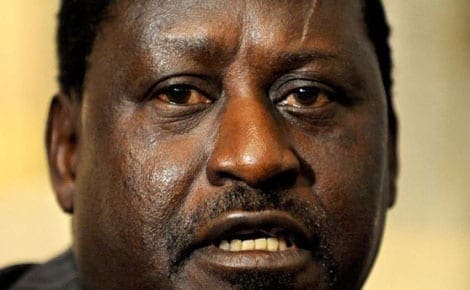 NAIROBI, Dec. 6 (Xinhua) — The United States on Wednesday urged Kenyan opposition to pursue electoral reforms within the country's laws and to avoid extra-constitutional actions such as the proposed "inauguration ceremony" slated for Dec. 12.
In a statement issued in Nairobi at the conclusion of a three-day visit by U.S. acting Assistant Secretary of State for African Affairs Donald Yamamoto, Washington called on authorities to respect independent judiciary, protect the democratic space for a vibrant civil society and media, and ensure all citizens have the right to express their views.
"We again call for an immediate, sustained, open, and transparent national conversation involving all Kenyans to build national unity, address long-standing issues, and resolve the deep divisions that the electoral process has exacerbated," said the statement.
However, opposition leader Raila Odinga's spokesman Salim Lone said the planned swearing-in is on course despite fears expressed by the government.
"Odinga's swearing-in will be lawful. It will help prevent further polarization by giving Kenyans hope for electoral justice that was denied them, under a genuinely independent Electoral and Boundary Commission," Lone said in a statement issued in Nairobi.
Kenya's election cycle dragged on from August to Nov. 28 when President Uhuru Kenyatta was inaugurated due to political differences over electoral reforms and rigging.
Lone said Odinga has also always been open to a dialogue as he had sought it before elections to ensure that it would be credibly done, but there was no interest in the dialogue nor in holding an honest election.
In its statement, Washington said its concerned by the recent outbreaks of violence and urged security services that they have a responsibility to show maximum restraint at all times and to protect the right of citizens to assemble.
"We urge the quick and independent investigation of reports of excessive use of force by the security services, and that officials responsible for abuses be held accountable. Protesters who are exercising their constitutional rights have an obligation to do so peacefully," said Washington.
Odinga withdrew from the repeat presidential poll on Oct. 26 but his name was retained in the ballot.
He had argued that the mistakes that brought about the annulment of the Aug. 8 vote was most likely to be repeated because reforms have not been taken at the electoral body including the resignations of staffers who bungled the Aug. 8 general elections.
The opposition leader later urged the IEBC to postpone the repeat polls in light of the ongoing political turmoil and disagreements among the stakeholders, urging his supporters to stay away from the repeat exercise.
He has since announced the formation of a national resistance movement that is exerting pressure on the government to promote rule of law, electoral reforms and human rights.
Odinga said economic boycott, picketing and formation of a grassroots movement will underpin his quest for justice in the electoral system as well as political inclusivity.
-news.xinhuanet.com