Jubilee party sacks 200 in a restructuring plan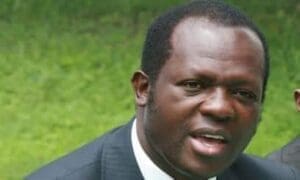 Jubilee fired about 200 workers early last week, The Standard has reliably learnt.
Those affected by the changes include members of the secretariat, senior directors and county coordinators.
This came as the officers resumed from the holidays on January 9, and was unexpected.
This has seen most of the party operatives who delivered President Uhuru Kenyatta's victory and contributed to Jubilee's majority in both Houses of Parliament lose their jobs.
The party says the restructuring is meant to strengthen it. But sources said the dismissals could have been triggered by 2022 succession politics and expectations of a huge compensation from Political Parties Fund.
Jubilee Secretary General Raphael Tuju confirmed the job cuts on Friday, but did not disclose how many employees had been fired.
Tuju said the party wanted a leaner team. The restructuring, he said, would enable the party be more sustainable.
"We have to cut our cloth according to our size. We want to hire and we will do that according to our needs," said Tuju.
He said the 70,000 volunteers used during the elections were among those fired.