How Makerere lecturer sexually assaulted me: Rachel Njeri speaks out
How Makerere lecturer sexually assaulted me: Rachel Njeri speaks out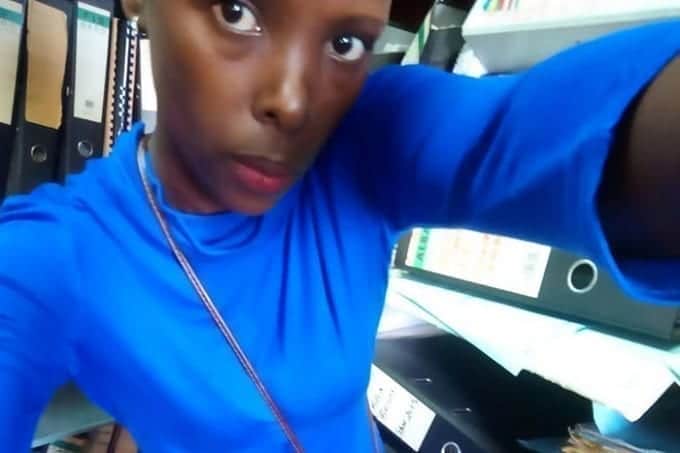 Kenyan student Rachel Njeri has revealed the details of her alleged sexual harassment by a Makerere University staff member.
In a letter seen by the Star on Wednesday, she says trouble started when she went to pick her transcript from the office of Senior Administrative Assistant Edward Kisuze on April 13.
Njeri went to the office at the university in Kampala, Uganda, at about 10 am but was told to wait until 2.30pm.
"I was referred to room 507 from where I was first chased and told to wait. I went out and waited patiently on the bench but when [the clock struck] 4.30 pm, I could not wait any longer," she said.
Njeri said she went back to the administration block to see if she could obtain the document.
"When I got into the room, the staff told me to wait five minutes so they could see if my transcript had been worked on. Fortunately, my transcripts were certified and handed to me.
"As I was looking through them, the man who had given them to me turned out to be so inhumane."
Njeri claimed the man grabbed her breasts, licked them and told her he loved her.
"I tried to resist his actions but he was stronger than I was. He grabbed me and threw me on the cabinet files at the corner."
The student said she hurt her head in the process and that the man continued exploiting her sexually.
She took a photograph which was later circulated on social media alongside her claims, leading to the Tuesday night suspension of the staff member.
Kizuse was suspended with immediate effect, acting VC William Bazeyo saying: "[We] found your response to the allegation unsatisfactory and decided to set up an investigation committee to establish what exactly happened,"
On March 14, a student at the university narrated her ordeal after an attempted rape by a member of staff.
When she made it into one of Africa's most prestigious universities, the future looked bright for Monica.
But this plan was disrupted on the day the assailant tricked her into going to his home.
Monica – not her real name-  did not want to give details of the attack but described how she fought back – putting into practice some long-forgotten Girl Guide training.
How Makerere lecturer sexually assaulted me: Rachel Njeri speaks out