The Undetectable And Unique Characteristics Of President Uhuru Kenyatta
The Undetectable And Unique Characteristics Of President Uhuru Kenyatta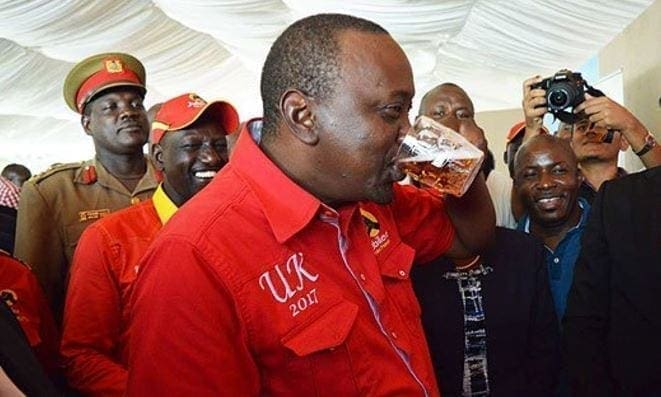 During the cerebration of the life of the late Kenyan Hero, Kenneth Stanley Njindo Matiba, President Uhuru Kenyatta said, and I quote; " Raila Amolo Odinga and I agreed to join hands to fight corruption, to create employment for the youth, to unite all Kenyans and to make a list of all Kenyan Heroes for remembrance".
Those who listened to President Kenyatta's speech, saw a completely different Kenyatta from the one who led Kenya during the past 5 years. He looked as though He is a Born again Kenyatta, ready to positively transform Kenya. He became a completely different aggressive Uhuru Kenyatta from the weak Uhuru Kenyatta I thought he were.
His authoritative statement left many questions unanswered. What did President Uhuru Kenyatta miss during his first term in office as President of Kenya? But then quickly I came to one conclusion. During his first term, President Uhuru Kenyatta decided to give himself enough time to study those with whom he governed Kenya, in order for him to know how he would deal with corruption and also in order for him to know how he would to deal with those behind it, and also to learn and to understand with whom he would work, to do best in the war on corruption, and to positively transform Kenya.
I was in Kenya from April 1, 2018 to April 16, 2018. What I saw was a tremendous satisfying move in terms of the infrastructure and in the war on corruption ( I took Pictures and I wrote an article during the visit). According to what I read and what I heard from the Kenyan media, very many Kenyans in positions of authority were being arraigned in court on daily basis to answer charges of corruption. Having been in the war on corruption in Kenya for decades, I was extremely overwhelmed and very appreciative of President Uhuru Kenyatta's new spirit to rid Kenya off corruption. He is certainly bringing relief to all Kenyans and he is creating an admirable future for generation to come.
President Uhuru Kenyatta is the only Kenyan President among the 4, who has exemplified a true lover of the Kenyan Heroes. He has not only provided hope to Kenyans in general, but he has also provided hope and relief to all the Kenyan True Heroes who have been forgotten for decades, and who have at times been crucified for no reason at all, other than to pave way for opportunists. If it is true about what he vowed to do during the cerebration of the Matiba history, there is no doubt that President Uhuru Kenyatta will leave an everlasting legacy and he will set a record in Kenya's history.
And if there is anything so important for which Kenyans should pray today, it is the new spirit in President Uhuru Kenyatta, because it is a Spirit that will save Kenyans and it is a Spirit which will lead Kenya to prosperity.
By Dr. Isaac Newton Kinity, Former Secretary General
Kenya Civil Servants Union.
The Author of the Articles;
Blind Prayers.
The Crucifixion of the Kenyan Heroes.
Whose day is the current Heroes Day in Kenya?
The Undetectable And Unique Characteristics Of President Uhuru Kenyatta