Diaspora Kenyan Scholar honored With Pioneer Award for Impact in Science & Medicine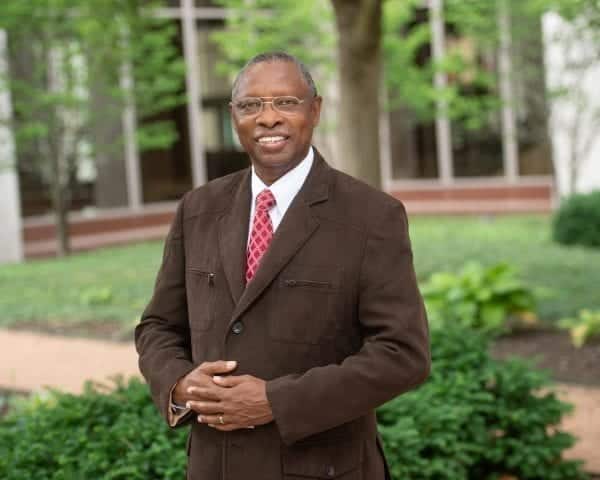 Dr. F. George Njoroge, a Senior Research Fellow at Lilly will be a distinguished honoree at the 7th annual FACE List Awards Gala in New York City, on Saturday, July 14.2018. Dr. Njoroge will be honored with "Pioneer Award for Impact in Science & Medicine"
The FACE List Awards Gala is a prestigious celebration of pan-African achievement and excellence,
established to recognize the extraordinary success stories, contributions and impact of Africans and people
of African descent worldwide.
The distinguished board of Face to Face Africa was moved by his incredible story as a son of Kenya whose groundbreaking discoveries as a scientist have changed the lives of many around the world. The honor is a way to pay special tribute to his inspiring journey as a pioneer in the pharmaceutical industry, highlight his momentous impact, and celebrate the extraordinary example he has set for the generation of African descendants worldwide.
Other prominent people that has been bestowed with the distinguished awards are:  Dr. Mo Ibrahim, Angelique Kidjo, Rev. Al Sharpton, Mimi Alemayehou, Wale Adeosun, Boris Kodjoe and Nicole Ari Parker,  Alek Wek, Wyclef Jean and many more.
The FACE List Awards Gala will take place in the heart of New York City at the Capitale from 7pm –
10pm. The program will include dinner, spectacular performances, and a memorable tribute to other 2018
honorees.
BELOW IS DR.NJOROGE'S BIOGRAPHY
Dr. Njoroge is currently a Senior Research Fellow at Lilly. Previously, he was a Director
in the Department of Medicinal Chemistry at Merck Research Laboratories in Kenilworth,
New Jersey where he oversaw chemistry program in infectious diseases platform.
Through research his leadership at Merck, an anti-HCV viral drug Victrelis™ (also
known as Boceprevir or SCH 503034) was discovered – this medicine was approved
by FDA on May 13 th 2011 as the first-in-class therapy for HepC treatment and is currently
in the market. Dr. Njoroge led his chemistry in the discovery of the second generation
HCV protease inhibitor Narlaprevir ® that has completed Phase IIb clinical trials and is
currently marketed in Russia as Arlansa. He has also worked extensively in the
oncology area, especially in the discovery of therapeutic agents that are geared towards
intervention of signal trunsduction process in proliferating cells: this work led to discovery
of Sarasar ® , a farnesyl transferase inhibitor that is currently in Phase II for the treatment
of Progeria.
After graduating from University of Nairobi, Kenya in first class honors, George
completed his Ph.D. in organic chemistry at Case Western Reserve University,
Cleveland, Ohio in 1985 and joined Schering Plough Research Institute (SPRI) in 1988.
Dr. Njoroge's research at SPRI has focused on the design and synthesis of orally
bioavailable small molecules for treatment of viral diseases and cancer.
Dr. Njoroge has published extensively in professional journals on synthetic organic
chemistry and drug design. Dr. Njoroge is an author or coauthor of 134 scientific
publications and 104 US granted patents. Dr. Njoroge was inducted into "Hall of
Fame" as the latest Hero of Chemistry by the American Chemical Society (ACS) at
a ceremony held in Philadelphia on August 19 th 2012. He is a recipient of numerous
awards, including Emerald Award for Professional Achievement in Industry and Thomas
Alva Edison Patent Award for emerging therapies. Dr. Njoroge was conferred with an
Honorary Degree of Pharmaceutical Science by Mount Kenya University in the
summer of 2014.
Dr. Njoroge has great passion for science and feels very privileged to have been
involved in solving challenging problems that have culminated in benefiting mankind in a
very significant way. He looks forward to taking this passion a notch higher by working
with accomplished scientists all over the world; he is committed to contributing to future
innovations that he believes will lead to discovery of new drugs that will make a
difference to the lives of fellow human beings.
By Isaac Kariuki:Diaspora Messenger