Great Forex Rates For Bank Transfers To Kenya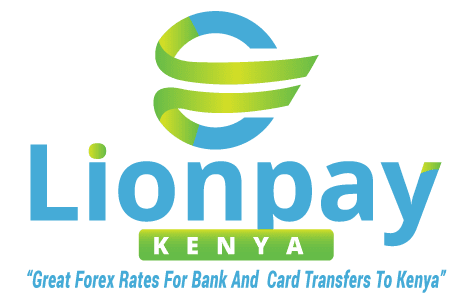 Send a SWIFT transfer to Kenya and enjoy great forex rates with Lionpay Kenya. SWIFT systems are today highly automated, allowing for same day transfers.
In Kenya we pay shillings to all forms of banks, sacco, micro finance and other accounts as well as to all mobile wallets.
Try us today! www.lionpay.co.ke
How It Works
Step #1
Register and open an account on our website.
Step #2
Determine the amount you want to send, and how you intend for it to be paid out in Kenya.
Step #3
Give instructions to your bank (locally or abroad) to send a foreign currency transfer to our accounts.
Step #4
On receipt of the funds from your bank, we convert the funds to Kenya Shillings and act on your local disbursement instructions on the website.
It takes a couple of hours for us to receive the funds, and we generally make local payments as soon as your funds are received. SWIFT systems are today highly automated, thus allowing for same day transfers unlike before when they would take more than a day.
-No commissions
-Great exchange rates for bank transfers to Kenya
-The more you send the cheaper it is since Bank transfer costs are fixed. If for example your bank charges say $30 fo the bank transfer, the more you send the cheaper the proportional cost.
-There is no minimum or maximum transfer amount. It is however suitable for larger transfers, since the overall cost falls the larger the transfer.
– You need not disburse everything you send to us. You will have a statement that shows your current balance and movements of funds in the account. You can send us instructions at any time to pay to mobile wallets or any account (banks, saccos etc)
– We accept foreign currency transfers from both within and without Kenya
– We may be slower than instant transfers, but you get much more value for your money.
https://www.lionpay.co.ke/