Death Announcement For Rev. David Mungai Kiarie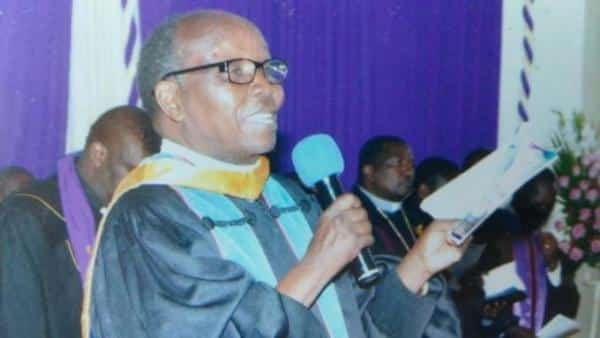 We are sad to inform you of the passing on to Glory of Rev. David Mungai Kiarie, on August 6th, 2018 in Nairobi Kenya after being ill for some time. Rev. David Mungai Kiarie worked for the National Council of Churches in Nairobi Kenya (NCCK) and was a retired minister of the Presbyterian Church of East Africa (PCEA), Nairobi Presbytery.
He was the husband to Violet Nyokabi, father to Rev. Harrison Christian Mungai of Mariners Church, Irvine CA, Catherine Njoroge of Irvine CA, Timothy Mungai and Bewes Mungai of Nairobi, Kenya. He was father-in-law to Delta Mungai and Evans Njoroge both of Irvine CA, Janice Mungai and Mary Mungai of Nairobi Kenya. Grandfather to Violet Mungai, Purity Njoroge, Nyokabi Alma Mungai, Noel Mungai, Christian Mungai, and Ruby Mungai.
Friends and Family will be meeting, at 251 Estancia Irvine CA 9260 on Wednesday, Friday, and Saturday from 5-9 p.m. for prayers and financial support of the hospital bills.
A celebration of life and family support will be held at the Church of Amazing Grace International (CAGI) 2580 W. Orange Avenue Anaheim CA 92804 on Sunday, August 12th starting at 4 pm. Carpooling is recommended due to limited parking. Updates will be recorded in the comments below. Your prayers and contributions are highly appreciated.
Contributions can be sent via:
Cash App account Catherine Mungai (951) 544- 4519 and Evans Njoroge (909) 900-0357
GoFundMe: http://www.tinyurl.com/RevKiarie
MPesa Paybill Number 510800
Account Kiarie
Contact Information
Evans Njoroge (909) 900-0357