Nation journalist gives chilling details of what happened before killing of Sharon Otieno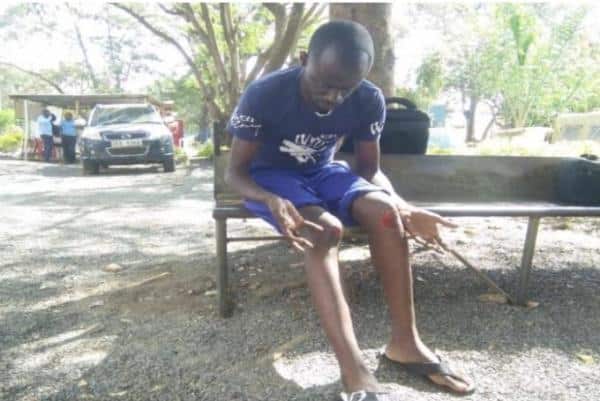 Nation journalist Barrack Oduor on Thursday opened up on what happened before the brutal killing of Rongo University student Sharon Otieno.
In an interview, Oduor stated that Sharon had contacted him about her relationship with Migori Governor Okoth Obado and in a bid to get to the bottom of the matter, they went to Rongo town.​
"We met for the first time almost a month ago and she told me that she had been having an affair with the governor. I questioned her about her details and she said she was a student.
"She also told me that she wanted the story made public because the governor had neglected her. Even so, she admitted to have received Sh100,000 from the governor three weeks before our meeting, an amount she said was too little as compared to what she had been receiving from him before he started ignoring her calls and texts," revealed Oduor.
The journalist then sought to get Obado's side of the story but a person who identified himself as the governor told him on phone that his personal assistant Michael Oyamo would handle the matter.
Oduor and Sharon met Oyamo and that is when things took a turn for the worst.
"On reaching Rongo town I suggested that we have the meeting at a hotel…We saw two men standing by the roadside.
"Oyamo alighted and went to talk with the men. No sooner had he stepped out than the two men jumped into the car. I was then ordered to switch off my phone.
"These guys had weapons because the co-driver kept touching something on his leg," revealed Oduor.
One of the men kept asking Sharon how she met the journalist, and the co-driver told them that they were going to see the governor as they had requested.
"That was the last conversation we had before I jumped out of the moving car. The vehicle stopped a few metres ahead and two men came running after me," he added.
Sharon remained in the car.
The student was later found dead in a thicket and her death has evoked reactions from all over.
A postmortem is set to be carried out on the body of the deceased today to determine the cause of her death.
By Vincent Kejitan