Jowie's past church life as choir leader – Striking Details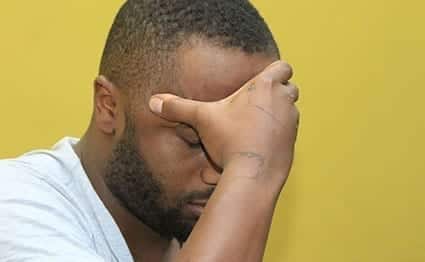 Even as Joseph Irungu continues to be in police custody over the murder of businesswoman Monica Nyawira Kimani, his former close friends have come out to reveal more about his past life.
According to his friends, Jowie, a second born child in a family of two boys and two girls, was born and raised in Nakuru town with a strong Christian life, he served as a church choir leader at Nakuru Agape church located in Pangani estate.​
Close friends to Joseph Irungu have opened up for the first time, shading more light on the man at the center of the gruesome murder.
The 28-year old's friends have revealed one the most striking aspects of his past life as a founder member of the then vibrant church choir.
To many from his former church, Jowie was a staunch church member and are struggling to come to terms with his suspected involvement in the death of Miss Kimani.
"I knew him personally and I was shocked when I learnt that he has been arrested in connection with the murder of a young woman in Kilimani, Nairobi," one of the church workers told the Nation.
The church worker who declined to be named as he is not the church's spokesman said the choir Jowie founded slowly vanished but only comes to life during school holidays when the members are around.
SCHOOL LIFE
According to media reports, Joseph irungu only spent one year at Langalanga secondary school in Nakuru.
The admission book according to the report shows Mr Irungu joined Form One in 2006 and left in 2007. He did not sit for his Kenya Certificate of Secondary Examination (KCSE) at Langalanga.
However, a teacher at Carol Academy, Jowie's primary school confirmed that Irungu was their pupil and did his KCPE in 2005.
Teachers in Carol Academy were surprised to see his photograph in the newspaper as a murder suspect.
His teachers say Mr Irungu was a good pupil and an entertainer during the school extra curriculum activities.
"He was one of the school best entertainer. How he changed his character and behavior is still a mystery to most of the teachers who handled him," a teacher told nation.
Joseph Irungu has been charged with the murder of Monica Kimani at her home in Kilimani estate, Nairobi.
He claimed he was attacked by gunmen on that morning after he dropped off his fiancée, TV anchor Jackie Maribe, at her house in Royal Park Estate, in Lang'ata, Nairobi.
The suspect, who was arrested at Royal Estate in Lang'ata, told the police that after the shooting, he returned to Maribe's house, and was taken to Nairobi West Hospital.
Police are questioning the narrative of Joseph Irungu who is the main suspect in the murder of Monica Kimani.