CS Mwangi Kiunjuri swiftly acts after Uhuru's warning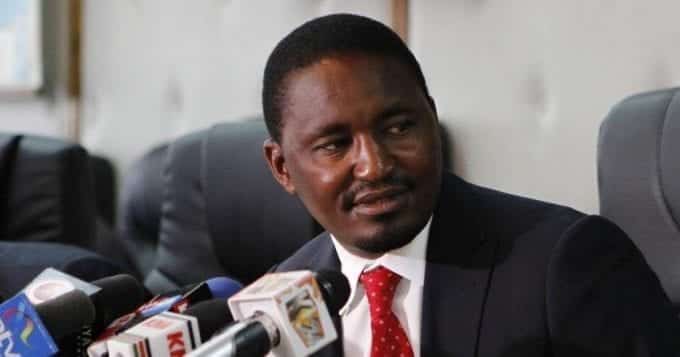 Agriculture Cabinet Secretary Mwangi Kiunjuri has swiftly acted after President Uhuru Kenyatta's warning during the Nairobi International Trade Fair.
The Head of State cautioned the National Cereals and Produce Board (NCPB) against making payments to traders and brokers thus leaving no money for farmers who supplied the maize.​
During his speech, the president swore before God to punish all officials involved in the dubious scheme.
Kiunjuri quickly acted by confirming that money had been released to pay maize farmers, adding that the first batch of farmers has already received Ksh200 million.
"The Government has released KSh978 million to pay farmers for Maize delivered during 2017/2018 season.
"The first batch of 227 farmers have today received KSh200 million for the payment of the balance of KSh778 million which is currently being processed," wrote the CS on his official Twitter handle.
He further added that the payment is only meant for farmers verified by the Multi-Agency Team and no mischief will be tolerated.
"The payment is strictly meant for genuine farmers who were verified by the Multi-Agency Team.
"NCPB staff will work throughout the weekend to expedite the payments to farmers, in compliance with the Presidential directive.
"The process is being verified at the paying point, therefore, the farmers are requested to be patient," he said.
By Vincent Kejitan