Two US air strikes kill 37 Al-Shabaab in Somalia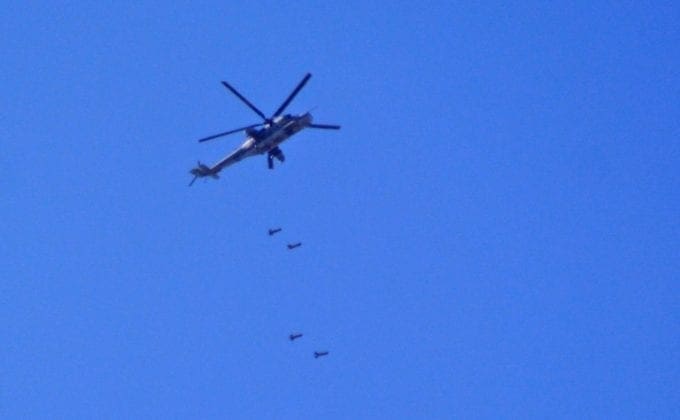 NAIROBI, Kenya, Nov 20 – Two air strikes by the United States forces in Somalia have killed 37 Al Shabaab militants.
The first air strike left 27 militants dead while 10 others were killed in the second attack.
In a statement, the US says the air strikes conducted on Tuesday reduced Al-Shabaab's ability to plot future attacks, disrupted its leadership networks and degraded its freedom to manoeuvre within the region.
No civilian was killed during the two air strikes.
The US has committed to continue supporting Somalia and other AMISOM forces by ensuring the militants are flushed out from their safe havens.
Reports indicate that the Al-Shabaab has been using portions of Southern and Central Somalia to plot and direct terror attacks, steal humanitarian aid, extort the local populace to fund its operations and shelter radical terrorists.
"The desired end state in East Africa is one in which terrorist organisations cannot destabilise Somalia and its neighbouring states nor threaten the interests of the US and its international allies in the region," reads a statement by the US Africa Command (AFRICOM).
"Accordingly, the US Africa Command will continue to work with its partners to transfer the responsibility for long-term security in Somalia from the African Union Mission to Somalia (AMISOM) to the Federal Government of Somalia and its member states," it added.
On October 16, a similar air strike killed 60 in Central Somalia.
This was the deadliest attack since November 2017 when 100 terrorists were killed.
In the past, the US forces have been accused of killing civilians during the air strikes.
Since 2007, Al Shabaab has fought to overthrow successive internationally-backed governments in Mogadishu.
It was in 2011 that the Al-Qaeda affiliated group was pushed out of Mogadishu, the Somali capital and subsequently from other key towns including the port city of Kismayu.
By JOSEPH MURAYA,