VIDEO: All is Vanity: What is the meaning of Life? Series 2
VIDEO: All is Vanity: What is the meaning of Life? Series 2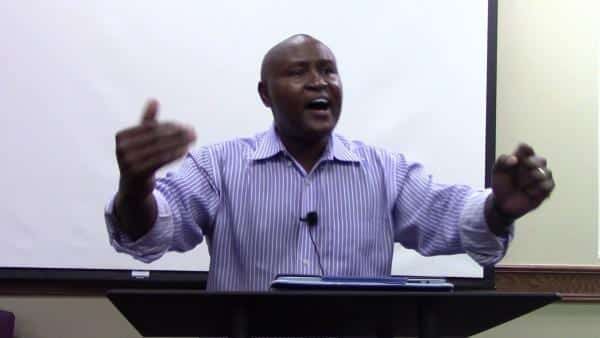 What is vanity?
"Dr. Joseph Onesimus of Chicago Swahili Chapel continues to look at the "Pursuit of
Stuff
and Happiness" in our modern world day life.
He equates this to "Chasing After the Wind.  It is all "Havel, Havel, Havalim Qual Havel" as King Solomon said.
Coming to America: Kenyan professor Dr. Joseph Onesimus was part of a panel of Elgin Community College faculty members discussing their decision to leave their homelands for a new life in the United States. They compared their opinions of America then and now.
Joseph Onesimus, adjunct faculty in the college's business department, left Kenya to attend school in the Chicago area. He remembered the "culture shock" of how cold and snowy the Midwest can get — something the other five panelists agreed upon.