The danger of Kenya losing an entire generation is real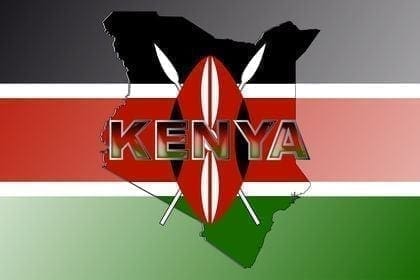 Africa's youth are largely a people waiting for nothing. If you have had the privilege of travelling around the continent, you have come across hoards of youth in sprawling slums the continent calls her capital cities. You have seen the area boys of Otta in Nigeria and you are familiar with the car washers of Kampala. You have seen sundry touts, parking "boys" and assorted desperadoes allover the continent.
Africa has a massive youthful population, whose hopes and dreams are in a perpetual state of frustration. Their dreams die everyday, where they are not in atrophy. Each morning, a young woman with a good education wakes up somewhere on the continent, nursing a dream.She has heard it said that every dream is valid. When she was in school, she dreamt of big things – a job, a happy family, a good home and pure joy. As years roll by, none of these has come. She lives with permanent heavy knots in her chest and throat – waiting. She is waiting for Godot.Samuel Beckett (1906 – 1989) told us of two touts, Vladimir and Estragon, who were perpetually waiting – for they did not know whom! They were waiting for Godot, someone they did not know and who would never come. Everyday, a messenger arrived to tell them that Godot would not come that day. However, he would come the next day, the messenger said. In the play Waiting for Godot, you see Estragon painfully limping and gazing into the distance, his hand screening his eyes. He is scanning the landscape for Godot, but only draws a blank.
And so it is with Africa's youth. They wake up each day hoping and waiting – looking above – but they draw nothing. According to United Nations sources, 60 per cent of the continent's population is below age 25. All the top ten countries with a youthful median age are in Africa. Ours is the "youngest" continent. Tragically, it is also the most hopeless, with our children waiting for Godot everyday. They wait for skilled and formal employment opportunities that never arrive. Youth unemployment rates are as high as 53.6 per cent in Swaziland and 52. 3 per cent in South Africa, UN sources reveal. And each year, Africa pours up to 12 million fresh youth into the pool of the jobless and hopeless. University graduates are largely either underemployed or unemployed.In Nairobi, graduates work as boda boda bikers and taxi drivers. Engineering graduates sell cloths as shop assistants while others wash cars outside beer halls. Many others just wait, however, for something to happen. They are overwhelmed with a sense of ennui – waiting for Godot. In the publication Youth Unemployment in Kenya (2017), the British Council found that people aged 15 – 24 constituted 20 per cent of the population.Unemployment in this population stood at 22 per cent. This says nothing about the underemployed and the misplaced young people. The danger of Kenya losingan entire generation – or generations – is real. The implications are frightful. In a 1996 publication "A Lost Generation: Youth Identity and State Decay in West Africa," Cruise O'Brien lamented the trapping of young people in a state of waiting. Scholar Alcinda Honwana, talks of "Youth, Waithood and Protest Movements in Africa."Youth frustration with waiting for Godot has in many places paved the way to youth in violence. Youth gangs are a common feature on the continent. In Sierra Leone in the 1990s, frustrated youth gangs indiscriminately amputated people to send a message to a corrupt political class. In Nigeria, young people calling themselves Movement for Emancipation of the Niger Delta (MEND) have bombed oil pipelines that they consider irrelevant.They have kidnapped oil workers and even fought against the army. While not every young person is directly involved, there can be no doubt that Africa is in a youth crisis. Our young people are the victims of poor political leadership and corrupt decaying economies. There is a wide gap between education and planning. Even universities have no idea of where the thousands of people they boast of graduating will go. Are they concerned? There are no futuristic national visions that align education and training with an astute youth agenda. In Kenya, for example, we are still talking of Vision 2030 – only 11 years to that date. Are we that shortsighted?
Instead of Vision 2030, do we need to be asking about where this country should be in the year 2100? If we did this, we would talk about the kind of people who will take the country there, across three to four generations. We would plan for each of these generations, knowing where exactly each fits in. We would know how many engineers we need and how many sundry technicians over the decades. We would plan for them and gainfully absorb after training.As things stand, the African landscape is awash with avaricious self-focused politicians, threatening to become warlords if they don't get it their way in our deformed democracies. They are stealing our young people's future. Yet they will easily use their stolen wealth to turn tribal youth into personal armies. And because they have nothing better to do, joining a militia looks attractive to the youth.-
By barrack Muluka
The writer is a strategic public communications adviser. www.barrackmuluka.co.ke