Experiences: How young Kenyan women suffer in the hands of a sponsor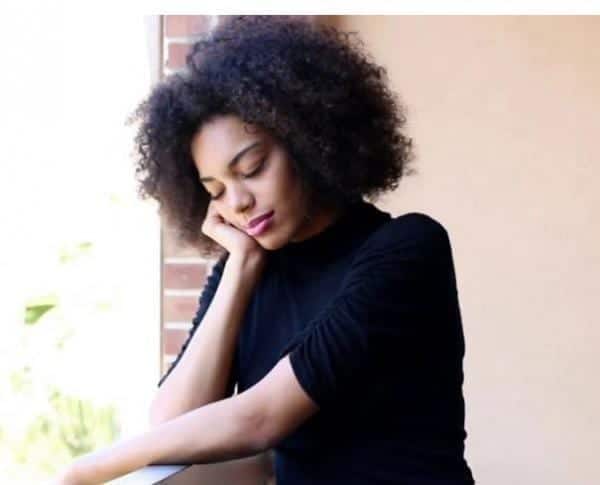 A disturbing trend is emerging where young women under the age of thirty are losing their precious lives allegedly in the hands of their abusive sponsors.
Some of the male sponsors have openly claimed they are duped into a romantic relationship against their wishes.​
The young sponsored women force their way into an amorous relationship with elderly married men several years their senior apparently in search of a lavish, opulent and fulfilling life.
But going by the stories of two women, Ann Wambui and Catherine Kerubo (their names have been changed on their request), the life of a young woman in the hands of a sponsor is not that flossy as many people believe. Rather these women are faced with challenges that end up consuming them in an embarrassing way, even as the dream of a lavish life becomes a mirage to them.
The big question that we seek to find answers for is how these women find themselves fronting the wrath of the benefactors who are supposed to indulge them like fairy queens.
It has emerged that the men may punish the young sponsored women if they threaten to taint their good public image or seek to bring apart their upright families where they are considered super husbands to decent wives.
With hungry desire to benefit from the money of their sponsors, the nagging ladies end up losing more than they have worked for as their life is made permanently wretched.
The manipulative approach that these young ladies use to obtain money from the sponsors is what, in the end, costs them their lives.
One of the unscrupulous approach that the sponsored women use is trapping the rich elderly man with pregnancy.
Ann, 27, lost her pregnancy when she was poisoned by her sponsor who did not want any babies.
"I got pregnant for him so that I can bargain for bigger money," Ann reveals.
Her man, a senior official in the corridors of government – and a church elder – provided her with free housing and other necessities like a car. However, this did not seem enough for her as she wanted more.
"He gave me everything. But I needed much bigger money. So to get that money I ensnared him with pregnancy", Ann adds.
The second scheme that the young women employ to siphon money is intimidating the man that she would let his family know of their secret affair.
Now, most of the male sponsors have a respectable family that many people look up to and so they would fight to safeguard and uphold the good name of the family at whatever costs.
When the sponsored woman portends to expose her unwanted pregnancy to his family, the man dishes out money to appease her. However, if her demands get too much, the blessor feels cornered and may decide to teach the woman a dangerous lesson.
"There is nothing as scary as telling your sponsor that you want to expose him to his wife. I threatened to do that and he gave me the money I wanted. However, he felt jilted and used and in the end poisoned me," Wambui, whose sponsor dumped her three months ago, narrates.
Another cunning technique that the women use to force the sponsor to gift them huge perks of money is daunting him that she would expose their romantic, illicit affair to the general public.
Some of these elderly benefactors are high profile people with a good name that they have built over the years. If the maintained woman wants to uncover him to the public, the man must do something to protect his name. The intimidation works like magic as the woman is pampered with more money and expensive gifts so as to keep the mpango wa kando under wraps.
"My sponsor was a well-known business executive. I threatened to expose our secret romantic maneuvers. He gave me money to keep quiet", Catherine says.
The sponsored woman continues to use manipulation like pregnancy, his family and his image to milk money from him.
In the end, the sponsors get exasperated by the daily intimidations and constant money demands from the insatiable women.
When the man feels that his respectable family, his hard earned reputation and image are endangered the sponsored woman loses meaning in his and she must be eliminated.
"I have learnt a hard lesson. There is nothing as dangerous as giving threats to a rich man several years your senior. He would not rest till you are destroyed", Catherine advises.
Some men would make sure the Mpango wa kando woman loses pregnancy after which they would abandon her.
"I lost my pregnancy and my womb which means I will not conceive again. I almost died. My blessor blocked me, my calls won't go through to him," Ann laments.
In other cases, the threatened sponsor hires goons to warn the woman of dire consequences should she expose the secret affair between them.
"When I threatened to expose our relationship the man warned that he would kill me. I had to run for my safety", Catherine shares.
In other extreme cases, the woman is allegedly murdered in cold blood in the hands of the sponsor. Taking away the lives of young women is a phenomenon that has baffled Kenyans in recent times. The case of Sharon is common knowledge.
Whatever the case, the Kenyan young woman is really suffering in the hands of elderly male sponsors who refuse to be manipulated.
By Honesty Oimbo