Understanding the man who is Transforming & Changing Many People's Lives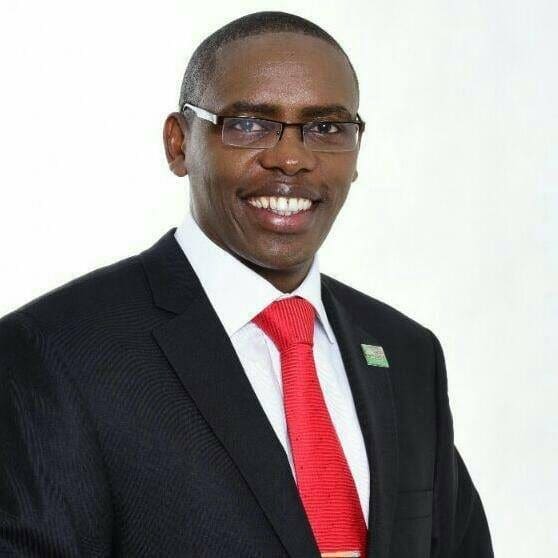 Brief Interview  questions by Sam Mwaura/Samrack Media(SM) and Mr.George Wachiuri Optiven CEO
My name is George Wachiuri, an entrepreneur, a family man and the CEO of real estate firm, Optiven Group. I love Philanthropy works and mentoring both upcoming entrepreneurs and the youth. This is one of the reasons why I founded Optiven Foundation, which is the charity arm of Optiven Group.
Currently, I am a PhD candidate besides being an author of two books so far.
I love encouraging people, wishing people well and helping them to be better than me.
I am a natural giver and I love creating a difference in people lives.
I am usually not comfortable doing one thing for a prolonged time.
The most surprising thing that happened to me is when I lost Ksh5 million in 2008/9 courtesy of a land deal gone bad.
This effectively put me down for a whole year and I was very depressed.
A common misconception about me is that I am a very soft person who can be manipulated in any way one wants. Of course this is far from the truth.
One celebrity figure that I mostly identify myself with is Mr. Manu Chandaria as I honestly love and admire his philanthropic heart.
Another person that I greatly admire is Dr. James Mwangi. I like his energy on transforming the lives of people particularly on job creation, his wings to fly initiative and his zeal to help thousands of entrepreneurs who would otherwise have no hope in getting business finance.
My greatest achievements are when I see the Vision of Optiven unveil before my very own eyes – The vision of Economically and Socially empowering and transforming the Society.
We now have many jobs that are being created at Optiven. By 2018, about 203 new jobs have been created and land this means many families are having their daily bread.
On the other hand, the hundreds of orphans that we help through Optiven Foundation gives me a lot of internal peace.
My favorite author is John Maxwell. His leadership themed books are just amazing. I particularly love his book 'The 21 Irrefutable Laws of leadership'
My greatest possession is a healthy life. Health is my wealth. It helps me create ventures for others to benefit and this gives me joy.
I am not too keen on personal possessions more than I am with the common good.
If I was to die in the next five minutes, my last words would be: "Always be in peace with each other, do good and help those that are disadvantaged in life. If you cannot help many, just help one. Just give 60% of my wealth to Optiven Foundation."
I do not feel comfortable working with lazy people, those with negative attitude, pessimists and people who are not self-propelling.
The last book I enjoyed reading is On Managing Yourself by Clayton M. Christensen.
One of my worst childhood fears was to be poor as I came from an extremely poor background.
My ideal night out is when I take my wife out for dinner or coffee.
In another life I would have been a catholic priest as this was my desire when I was a young alter boy for over five years while growing up.
If I was a politician, I would strive to be honest and authentic on dealing with the citizenry. But then again, I do not have an inclination towards being a politician and I always feel very fulfilled working in the private sector.
One thing that I have discovered about life is that the best age to be is 45 to 55 years as you are able to skillfully take calculated risks.
The best part of my job is when I do interviews, appraise and promote Optiven staff as I know that a life is being transformed.
Narration by George Wachiuri, a Leading Entrepreneur, a Published Author, Philanthropist, Youth Empowerment Enthusiast, a Family man and CEO of Optiven Group
Website: www.optiven.co.ke
Understanding the man who is Transforming & Changing Many People's Lives