Kenyan Woman accused American lover of running away with child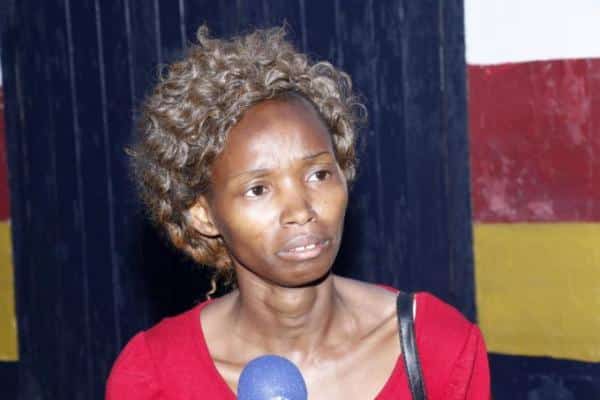 Lilian Mwai, 28, claims Matthew Stumpf Herbert, an American citizen, left their Koinange estate home on January 22 without her knowledge.
Ms Mwai (right), a beautician in Nakuru Town, said Herbert took off with his personal documents and their son.
"I am worried Herbert, whom I have been dating for the past three years, may have left the country with my son," said Mwai.
She said they disagreed last week. "We have been in a relationship for some time now. Problems started when I realised he had been chatting with several girls on his phone. When I tried to stop him, he beat me up saying I am rude," she said.
Mwai said she went to visit friends in Kisumu on Thursday last week leaving the child with Herbert. This was after they fought.
She said she returned the following day, but decided to spend the night at a friend's house.
Ms Mwai said she later met her lover at a hotel in Kaptembwo with a view of resolving their differences. Ms Mwai went back to her friend's house while Herbert returned to their house.
On Saturday, she reported Herbert at Kaptembwo Police Station where she accused him of assault.
Police officers accompanied her to the house to arrest Herbert but he was not there. The child was also missing.
She realised he had picked his travel documents and her son's.
"I never knew he was planning to leave. I was shocked to get into the house and find he had picked all his belongings and taken off with our son," said Mwai.
On Wednesday this week, she returned to Kaptembwo Police Station where she reported her son was missing.
Mwai said she met Herbert through her cousin. She said he lives in the US but occasionally visits Kenya.
Nakuru deputy OCPD Daniel Kitavi said they were investigating the matter.