DCI Acts on Video of 2 Men Smoking Marijuana With a Child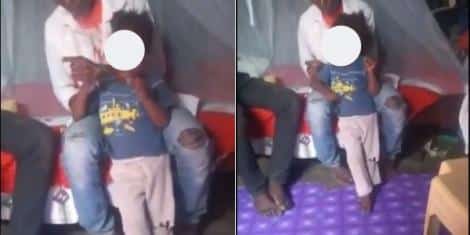 The Directorate of Criminal Investigations (DCI), on Wednesday, posted a video that had been making rounds online of two men smoking with a child.
Taking to social media, the detectives asked members of the public to help identify the men in a bid to help the child.
"Can you identify these men? Do you know them? We'd like to speak to them in connection to this video that was brought to our attention – we're extremely worried about the child.
"If you can recognise them or have any information that may further our investigations, kindly DM Us," they tweeted.
The undated video shows two men on a bed smoking what appears to be bhang with child.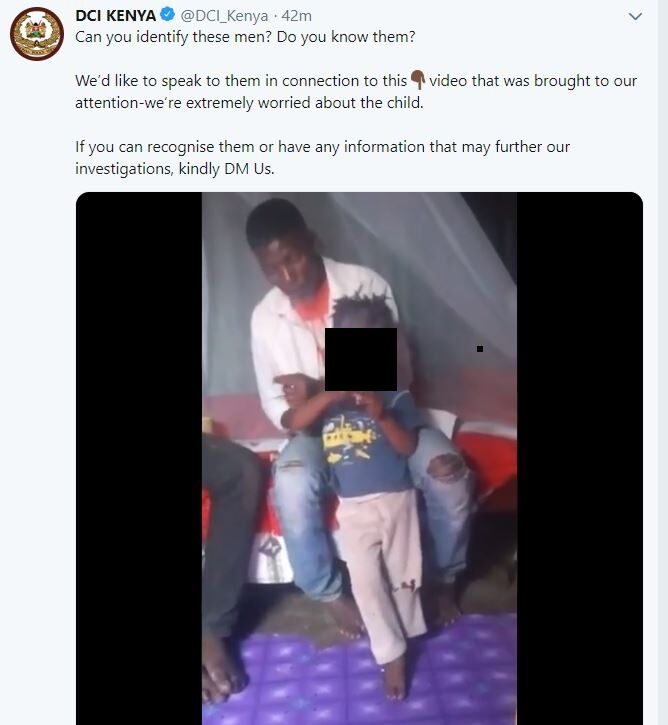 The child takes a puff from the blunt as he is encouraged by the men who direct him on how to consume the drug.
In the duration of the one-minute video, one of the men, after smoking blows in the boy's face.
The child coughs when he takes a puff suggesting a congested chest.
According to the Children Act, Section 16, every child is entitled to protection from the use of hallucinogens, narcotics, alcohol, tobacco products or psychotropic drugs and any other drugs that may be declared harmful by the Health Ministry.
The penalty prescribed in the Act is imprisonment of not less than twelve months or a fine of Ksh50,000.
"Any person wilfully or as a consequence of culpable negligence infringes any of the rights of a child as specified in sections 5 to 19 such person shall be liable upon summary conviction to a term of imprisonment not exceeding twelve months, or to a fine not exceeding fifty thousand shillings or to both such imprisonment and fine," the Act states.
Here is the video:
By