How two Kenyan girls won scholarships to America's IVY league universities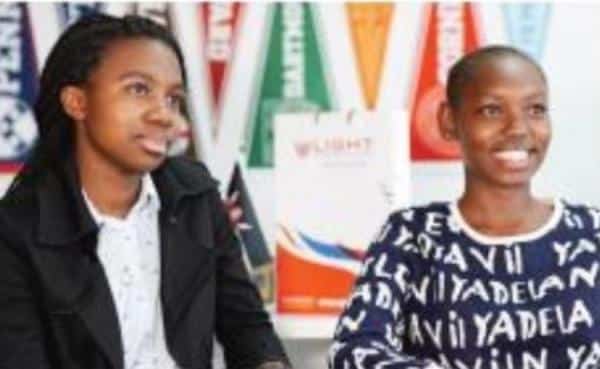 Yujin secured a scholarship worth $303,000 (Sh30.6 million) and Lorraine $325,000 (Sh32.9 million) scholarship
This has been the arduous journey taken by two students from Light International School (LIS) who have secured scholarships to these top universities
Ivy League colleges are some of the most prestigious and expensive institutions in the world. The eight universities in America are associated with achievement and many parents will give up anything for their progeny to be accepted in one. It is not surprising, therefore, that these universally-acclaimed universities attract innumerable applications from around the world.
​
Only recently. the Federal Bureau of Investigation charged 50 people for a multimillion-dollar bribery scheme in which wealthy parents paid to help their children cheat the system to get them a spot at Stanford, Georgetown, Yale and other big-name universities across the United States. Tactics ranged from fabricating sporting records to having other students impersonate them to take their standardised tests.
The admittance procedure is rigorous and only the brightest and most deserving students secure a place at these universities, with scholarships being awarded to needy students who otherwise would not be able to pay tuition fees. Students who consider an Ivy League scholarship have to prepare extensively to demonstrate that they are deserving of the application and demonstrate that they are well-rounded individuals.
A Free Application for Federal Student Aid (FAFSA) to demonstrate the financial abilities of your parents is crucial. Other requirements include a long running resume that demonstrates the versatility of the applicant as well as a college admission essay that summarises one's aspirations, ambitions, dreams and what you are willing to sacrifice to achieve success.
This has been the arduous journey taken by two students from Light International School (LIS) who have secured scholarships to these top universities.
Yujin Angolio 19 is headed to Princeton University, New Jersey. This is a private Ivy League research university that was founded way back in 1746 while Lorraine Achieng 19 is headed to Amherst College, a private liberal arts institution founded in 1821 that is ranked second according to US News, an online news, ranking and analysis magazine. The two girls who both graduated in 2018 are ecstatic of their offers.
Yujin secured a scholarship worth $303,000 (Sh30.6 million) and Lorraine $325,000 (Sh32.9 million) scholarship. Other Ivy League institutions in the US had also shown interest in Lorraine with Duke University and Dartmouth offering over a substantial amount for her to study at their institution.
Lorraine Achieng says that she always harboured the ambition to study abroad.
"For me it will be a dream come true and I am grateful to my school that I can finally fulfil my dream," she said.
Yujin Angolio will be pursuing a Mechanical and Aerospace engineering course, which will be commencing on September this year and she is grateful to her former principal Mr Ramazan Ackillic as well as career counsellors at the school who steered her towards her dream profession.
"I believe I am where I am today because of the tremendous help I got from my teachers at LIS," she said. Lorraine who will be pursuing a course in economics and statistics backs up Yujin's sentiments crediting their success to their former school.
"They did a lot to ensure we secure these important scholarships," she says of the school.
The school conducts a special programme dubbed 'Destination IVY League' that grooms students to succeed. Yujin and Lorraine are products of this programme that has helped secure full scholarships for several others.
Speaking to Hashtag, Mr Ramazan exuded confidence that the two represent the values of Light International School.
"We strive to bring out individuals who are morally upright, academically competent and socially responsible to the world," he said.
Besides the Destination IVY League programme, the students said that their former school's mentoring programme also gave them an edge in their applications. The mentorship also kept them busy and grounded through community service activities and interaction with members of the society.
"At LIS we used to learn through action and hence adopted the discipline of servant leadership. I am sure the patience we were equipped with at LIS is the discipline we require to succeed in America," Lorraine Achieng weighed in.