Revealed: Winning Oscar Helped Lupita Nyong'o Get US Green Card
Revealed: Winning Oscar Helped Lupita Nyong'o Get US Green Card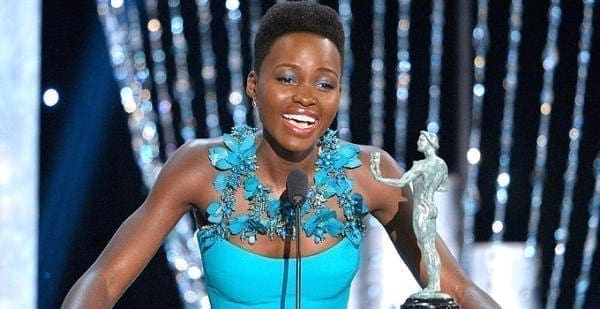 Award-winning actress and Siaya Governor Anyang' Nyongo's daughter Lupita Nyong'o revealed that winning the Academy Awards in 2014 helped her land a green card in the United States.
Lupita won an Oscar award for the best-supporting-actress after her Hollywood debut in the movie '12 Years A Slave'.
"The only way I could get a green card was by getting a permanent job or winning an international award. I remember when I moved to New York, after drama school, I didn't have a bed frame, I just had a bed on the floor. I was speaking to my mother (Dorothy Nyong'o) and we were laughing at how maybe one year later I would be kicked out of the country," Lupita disclosed.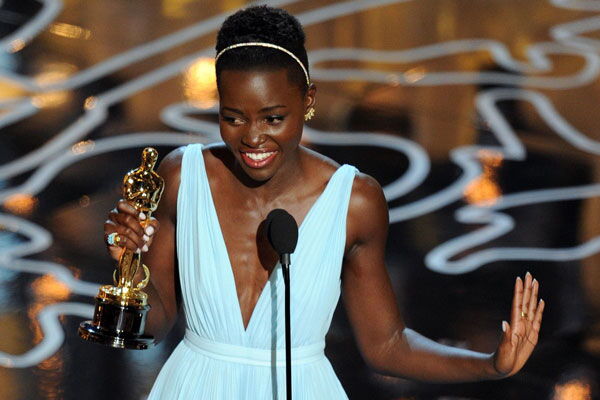 The actress opened up on the issue during an interview with her former college mates, Thanu Yakupitiyage and Rage Kidvai, of the 'Bad Brown Aunties' podcast.
When living in the US, Lupita struggled to root herself in the country because she lacked a permanent residency. Her mother, however, encouraged her to do all she could to ensure she earned the green card.
She also reminisced about her childhood days, being the daughter of a politician and having a supportive mother who has helped her grow. Watching her father live a public life has also assisted her to separate her public life from her personal one.
Lupita further disclosed that she was a Kenyan actress with a Mexican passport, living in America.
The actress was born in Mexico where she lived for almost a year before her parents moved to New York where her father worked for the United Nations.
She describes herself as a Hollywood actress who uses her contemporary voice to tell the African story.
"We all have a hunger inside of us like a deep gaping hole that we try and feel when you tap into your passion, it feeds that hunger. For me its representation of Africa. I know the value of a story and difference a story makes. Its all about edifying and diversifying African perspectives. I didn't grow up feeding African stories, I got American, Indian, Australian stories. My calling is therefore to expand African stories," Nyong'o revealed.
Through this value, she further revealed, she has turned down a number of job opportunities which did not amplify the African perspective.