VIDEO: Anne Waiguru Fires Warning to Ruto Over Raila Odinga
VIDEO: Anne Waiguru Fires Warning to Ruto Over Raila Odinga: Kirinyanga Governor, Anne Waiguru, fired warning to Deputy President, William Ruto, over how powerful ODM leader, Raila Odinga, is in Kenya and that there are certain actions you cannot undertake without the African Union envoy's blessings.
"We all understand that Raila controls roughly half of this country. Anyone who actually thinks that they can lead this country without his support, or his supporters' input, then they are denying a fact," Waiguru revealed, in a video that surfaced online on Friday.
Waiguru further divulged that Kenyans wanted a change in the ruling dynasty, with most of them vouching for another community to take over the country's most coveted seat.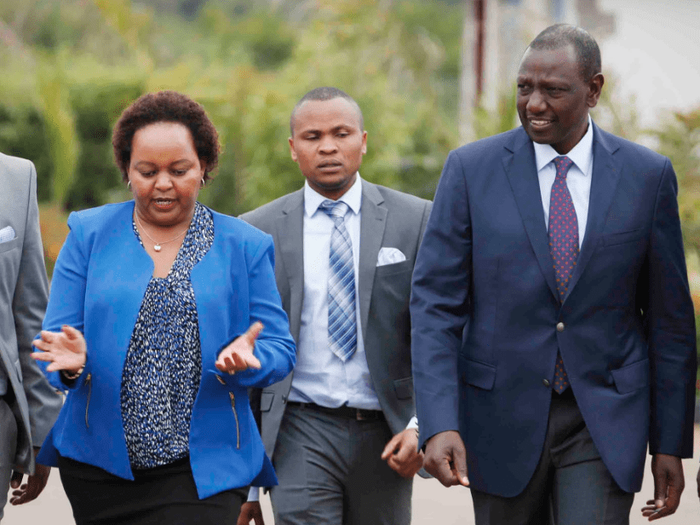 "So what we said is that you have to be realistic because Kenyans have said that they would like to see other tribes also involved in terms of leadership of this country.
"I do not see this country accepting another rule of only a Kalenjin and a Kikuyu. We should also think of how to accommodate other brothers and sisters," Waiguru warned.
So far, DP Ruto is the only Kalenjin leader who has openly declared his interest in succeeding President Uhuru Kenyatta. A section of Jubilee leaders has been pressing Uhuru to honour an alleged covenant between him and Ruto, in which the head of state pledged to support Ruto in 2022.
However, Nyeri Town MP, Ngunjiri Wambugu, revealed that it would be hard for Uhuru to support Ruto due to the DP's constant attack of the president's Building Bridges Initiative (BBI).
Wambugu criticised Ruto for dismissing the BBI team, arguing that the DP cannot purport to speak for the Jubilee Party yet Uhuru had endorsed the taskforce.
Waiguru thus reiterated Wambugu's assertions, sounding a wake-up call to Mount Kenya leaders over the BBI project and the looming referendum.
"As a Mount Kenya leader, I can say that we have very many votes and we also want to participate in this leadership. The most sensible thing to do, so as to enable national cohesion and to ensure that everyone holds each other accountable, is through the expansion of the Executive. We are urging Mount Kenya leaders to wake up and start thinking about it.
"I welcome Raila to the Mount Kenya region because we should stop preaching hatred and division," Waiguru reiterated.
On Wednesday, Waiguru hinted at forming an alliance with Raila, that would sweep the nation in 2022.
She also spoke on the reason as to why DP Ruto skipped her wedding.
"Attendance of the wedding was voluntary and the absence of Ruto should not be misinterpreted to mean a souring of the relationship between us. However, in politics, formations happen. Those who showed up at the wedding were there either to confirm their membership to emerging political formations or friendship," Waiguru declared.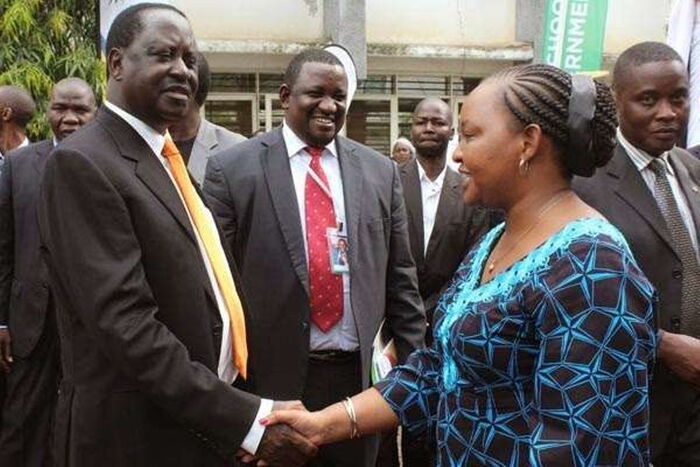 By JOHN MBATI
Source-kenyans.co.ke