Dead man Appears in Court After Woman Produces His Death Certificate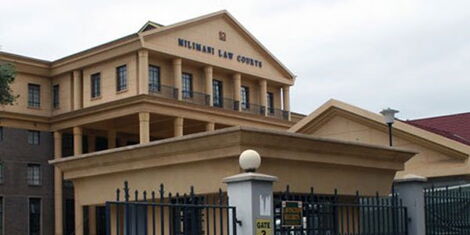 Dead man Appears in Court After Woman Produces His Death Certificate: A spanner was thrown into a court case on Wednesday, September 4, 2019, after a 'dead' man emerged, wanting to be enjoined.
Francis Kimani Mungui alias Kimani Mungai appeared in court and wanted to be part of a case involving Rahab Wambui Kimani and city businesswoman Agnes Kagure Kariuki.
Wambui, who claims to be Mungai's wife, had told the court that he had died on October 26, 2010, and even produced a death certificate.
On August 7, 2018, Wambui filed a case over a piece of land in Makadara, which she protested she could not inherit because it had been transferred to Kagure.
In her case, Wambui argued that while she was consolidating her husband's estate, she was shocked to find that the land in Makadara, valued at Ksh 40 million, had been transferred to Kagure for Ksh10 million.
Mungai, after appearing in court seeking to be enjoined in the land tussle, confirmed that he had indeed sold the land to the defendant on July 30, 2015, for the said amount.
Wambui had stated that the transfer had been effected on October 7 2015, 5 years after the death of her husband.
She had filed for a death certificate and obtained it from government offices in Limuru, which indicated that her 64-year-old husband died of blood pressure.
Things got thicker when Wambui stated that they had wedded in 1968 and Mungai claimed by then, he was barely nine-years-old.
He further revealed that Wambui was a stranger to him and he was married to Alice Kimani who lives in the US.
His lawyer then joked that his client 'wasn't even aware he was dead' in a case of the land he had sold.
By EMMANUEL GITHUKU
Source-kenyans.co.ke