The Big Elephant In The Room: Immigration Papers-Is It Really That Hard To Get Them Through Employment?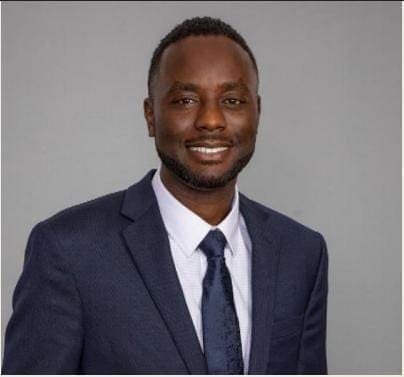 The Big Elephant In The Room: Immigration Papers-Is It Really That Hard To Get Them Through Employment? In 2009, after struggling for about 8 years to travel out of Kenya, I finally got that elusive student visa. I had been denied visa 4 times at the UK embassy. I remember sometimes spending some nights sleeping outside the British High Commission offices in Upper hill- Nairobi, in order to make the cut for early morning visa appointment only to be denied after 2 minutes of interview. That was a very painful experience.
When I finally got the approval for US International student visa, It was a big relief. I could not hide my joy. I couldn't wait to land in America. I quit my teller job at Equity bank almost 4 months before departure in order to "prepare" myself for the impending travel.
Fast forward, I arrived in the US, graduated with a master's degree, but I had a big worry to deal with…. Immigration papers after graduation. As a non-STEM degree holder, I had only 1 year of work authorization post-graduation. Going back was not really an option for me, but I needed to be with the right immigration papers if I really wanted to stay here.
This is the predicament a lot of people find themselves in when they land in this country whether on a B-1/B-2 or F-1/J-1 non-immigrant visas. Prior to coming here, most of us usually have no idea about the impending immigration papers challenge waiting for us once we land into this country. We are usually just happy to have finally gotten that non-immigrant visa that would enable us to come to the states.
In the US, it is estimated that there are about 12 Million undocumented immigrants. A big chunk of those did not cross the border illegally, but actually came through the airports and were cleared by the US border protection and customs agencies. Simply meaning they have overstayed their visas. It is very easy to find yourself in such a situation if you do not plan ahead. To happily live in this country, you have to be on the right side of the immigration law. A few missteps and you could find yourself back to your country of origin.
Every year, the US government gives away 140,000 employment-based greencards to skilled & unskilled immigrants who want to stay in this country. These are shared equally across the world and each country is allocated about 9,800 visas.
In addition, the US government gives a total of 85,000 H-1B non-immigrant work visas. 65,000 of those go to those with an undergraduate degree and 20,000 to those with a master's degree from a US Institution. One of the most interesting statistic is that, majority of us Africans don't even try to get any of these visas that are allocated to us, yet we struggle so much trying to find ways of living here permanently through other means.70% of these visas go to Indians.
One of the big contributing factors  is because we tend to think that we do not qualify. We simply do not do our homework well. These employment based visas are given to those with skills in the fields where there is a shortage of American citizen workforce. The catch for E-B greencards and H1-B is that you must find an employer who is willing to sponsor you….and there are plenty of them especially if you are in the IT industry.
For those in America on F-1 visa, you are the ideal candidates for employment based greencards and H-1B visas. I was lucky to get into the IT industry and I got my papers through employment, so I have a good knowledge of the situation out there for the IT professionals. To get into IT you don't need an IT degree, but you need a degree that is closely tied to IT.I personally hold an MBA and a BCom undergraduate degree and was able to get into the Industry by training on IT skills that are highly marketable in the American workforce today. I trained after I graduated, after observing closely what Indians were doing. Majority of Indians get immigration papers through employment.
If you are out there as a smart F-1 student, please make an effort of trying to find employers that can file for your immigration papers, and don't just go for any Job after graduation. It is doable. You just need to do your homework. Most Indian-owned consulting companies will file your papers with no questions asked as long as you have the right skills.
By Bob Mwiti
About me, I am the founder and managing director of Appstec America LLC-A consulting company that helps immigrants find opportunities that are abundant here in the United States. For enquiries about my IT training programs, you can reach out to me at [email protected] or call 813 573  5619 ext 402