Revealed: How Hell's Gate got its name-The history of tragedies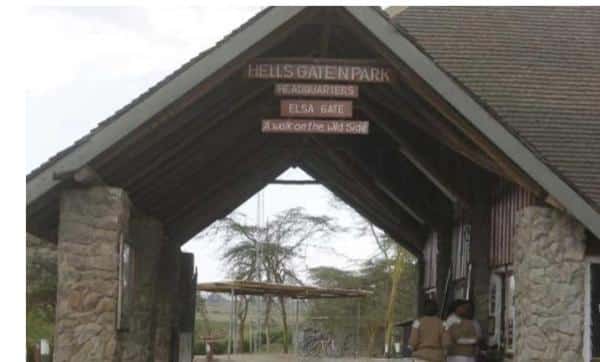 Revealed: How Hell's Gate got its name-The history of tragedies: Following the tragic demise of seven people at Hell's Gate National Park over the weekend, many called for the closure of the tourist attraction site and KWS promptly responded by closing the Ol Njorowa Gorge on Monday.
However, this is not the first time lives have been lost in the area as a result of flash floods.
In 2012, seven youths from Mukarara PCEA Church in Nairobi's Dagoretti lost their lives during an expedition and in 2009, five pupils died after a bus they were in was involved in an accident at the park.
The history of tragedies often sends chills up the spines of tourists but Hell's Gate has remained a popular destination for both local and international tourists.
But how did it get the name Hell's Gate? Could the name have something to do with the unfortunate incidents reported over the years?
According to one of the tour guides, Ole Sereti, who was speaking to Christopher Khisa (for his media project), many years ago, a number of Maasais were buried alive when Mt Longonot erupted.
They then came up with a name that was later translated by European settlers as 'Hell'. This was for 'purposes of literature.'
Some sources also state that Hell's Gate was derived from a Dutch phrase Hellegat which means 'a clear opening'.
In 1883, two European explorers, Fisher and Thompson came up with the name Hell's Gate which referred to a narrow break in the cliffs, once a tributary of a prehistoric lake that fed early humans in the Rift Valley.
The park provides a variety of wildlife, unusual flora and many species of birds.
It is famous for spectacular sceneries (gorges and cliffs) and offers beauty and thrill in equal measure.
Around the world, there are places with somewhat scary names that leave many visitors wondering if they are a bad omen.
Hell, Michigan (USA)
Hell is a town in Michigan, USA, and it supposedly got its name from 'hell-like' conditions early explorers encountered in the area.
So do not expect to see the devil and his horns when you visit the town.
Tombstone, Arizona
This town was reportedly named by Ed Schieffelin, who was briefly a scout for the U.S. Army searching for ore samples. His friend and former Army Scout Al Sieber was quoted telling Schieffelin "The only rock you will find out there will be your own tombstone."
Red Devil, Alaska
After mercury deposits were found in the surrounding mountains, this town started calling itself the Red Devil in 1921. Despite the name, there are have been no recorded demon sightings to date.
Dead Women Crossing, Oklahoma
The supposedly haunted town got its moniker from the brutal 1905 murder of schoolteacher Katie DeWitt James, who went missing with her 14-month old baby and was found dead near a creek.
Death Valley, California
This place got its name from a group of pioneers who were lost there in the 1800's.
Satan's Kingdom, Massachusetts
An area that allegedly took its name from a misunderstanding. A man who lived up a mountain in the area visited a Puritan preacher who prayed for the destruction of Satan's Kingdom. For unknown reasons, the man took offense, assuming the preacher meant his home.
Others say the name started as a nickname for the area in the 18th Century, because of the unsavory people who lived there.
Skull Valley, Arizona
When settlers first surveyed the land in the area they discovered human remains, inspiring the name Skull Valley. Though the place has since been cleared of visible bones, the name stuck.
By Vincent Kejitan
Source- standardmedia.co.ke