VIDEO: Mike Sonko reveals details about his criminal past
VIDEO: Mike Sonko reveals details about his criminal past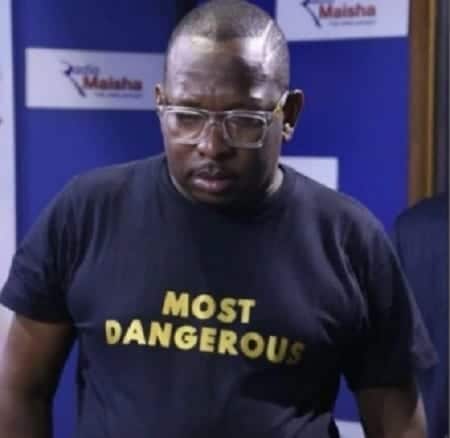 Nairobi Governor Mbuvi Gideon Kioko alias Mike Sonko on Monday, November 25, 2019, revealed details about his criminal past.
Speaking in an interview on Radio Maisha, the controversial governor confirmed that he had a criminal past and has no regrets.
He further stated that while in Kamiti, he was still crafting his criminal schemes before he was warned to stop.
"Hata Nikiwa kamiti bado nilikua napanga ukora ingine lakini nikaambiwa hapana, hii kesi yako ni ya kunywa maji" – Mike Sonko
"While in Kamiti, I was still planning another criminal activity, but I was told there was no need" translates the statement.
He said that the experiences he had in the past have molded him to become the leader that he is today.
The governor confirmed his presence in both Shimo la Tewa Prison in Mombasa and the Kamiti Maximum prison between 2000 and 2011.
Sonko, however, advised those in prison not to lose hope, stating that many African leaders started their political journeys in prison.
By Babu Tendu
Source-standardmedia.co.ke
VIDEO: Mike Sonko reveals details about his criminal past