PHOTOS: Uhuru look-alike gets A Luxurious Car from Maridady Motors

PHOTOS: Uhuru look-alike gets A Luxurious Car from Maridady Motors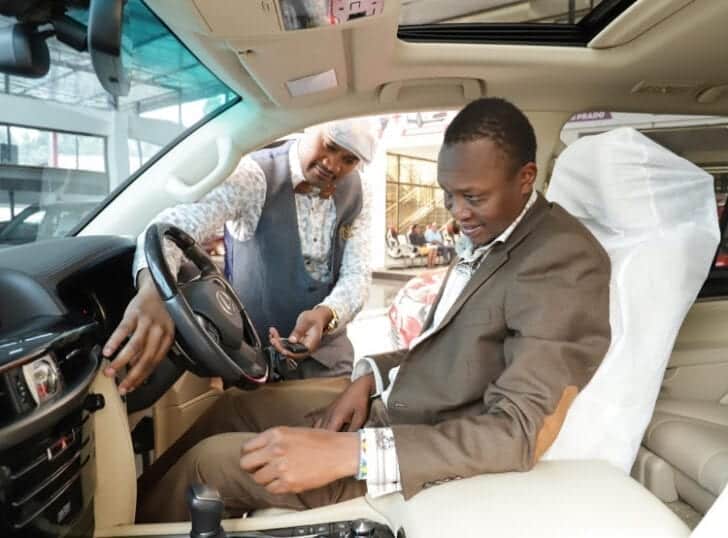 President Uhuru Kenyatta's look-alike Micheal Njogo Gitonga is a happy man after he was gifted a high-end car by the Maridady car dealers.
But who is the anonyous benefactor?
The gift to the small bar owner came after his story hit mainstream media and social media platforms, sparking a debate as to whether he has any blood ties with the First Family.
Gitonga who hails from Nairobi's Umoja Estate has denied the claims of more than coincidental resemblance, saying though his striking resemblance to Uhuru has earned him the Uhunye nickname, he has no ties.
Gitonga said his fortunes have dramatically changed in the past few days.
The Nairobi resident on Thursday received a brand new Toyota Lexus from Maridady Motors.
"Fellow Kenyans, which car do you suggest Uhunye takes from our showroom?" the company posted on Facebook. It later handed him car keys.
Keys to the Kingdom?
However, the car gift has raised eyebrows among Kenyans who wonder who bought the ostentatious gas guzzler guzzler for the new social media sensation.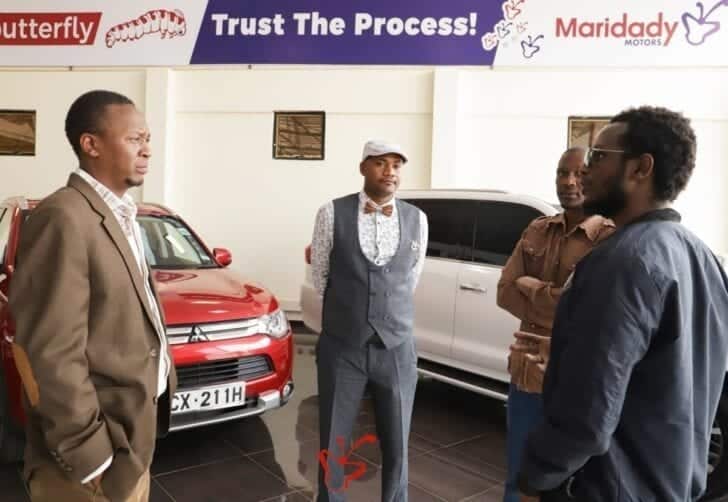 As Gitonga said he is only a bar owner, some have questioned who will be fuelling the car. Others have suggested  the car might have been purchased elsewhere and the company was only delivering a paid-for product.Can't hurt the dealership's advertising.
Another group of netizens said the head of state's look-alike should be offered a serious job to sustain himself and his family.
Source-https://www.the-star.co.ke/
PHOTOS: Uhuru look-alike gets A Luxurious Car from Maridady Motors