VIDEO: My past keeps haunting me but "I'm ready to date-Betty Kyallo
VIDEO: My past keeps haunting me but "I'm ready to date-Betty Kyallo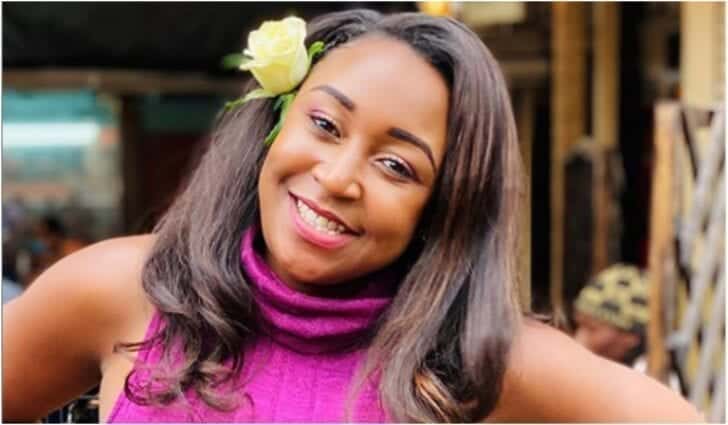 Betty Kyallo and Dennis Okari enjoyed marriage only for 6 months before we witnessed an ugly breakup.
Getting married at the young age of 25 remains one of Betty's major regrets in life. According to her, that was still a time she did not understand the essence of marriage or even what the vocation really meant.
Sharing intimate details on Betty Kyallo Lately, the bubbly journalist stated that she respected their marriage and their past together with baby daddy, Dennis Okari but if she were given a second chance, she would have waited a little longer.
Betty had never experienced the single life or even discovered who she is and what personalities of men she prefers, she just walked right in. But if her wedding were to go down today, then she would not think twice about walking down the isle.
I really respect Dennis, I respect our past. That was a good time but I rushed into it. I wished I had waited just a little bit to enjoy life and understand who I am. Right now, I know so much about life that I would appreciate if getting married now, more than I did back in the day. This marriage thing keeps haunting me. It is now possible to love someone else because I understand myself.
Speaking of dating and marriage, the content creator admitted she was now doing the interviews of which man best suites her taste and which ones don't, for those that would end up slipping off the bus, then she expressed her sincere apologies.
Single and searching
However, Betty refused to disclose how many men she is currently seeing but from her statements, they are quite a variety, because one lesson an old lady once taught her is; drink as many coffees as you can. Simply meaning she needs to go on as many dates before she settles because once that ring is on her finger, there is no looking back.
I'm in a place where I want to be sure about who I'm gonna be with because I feel like I am ready to start dating and everything. I'm putting myself first this time round. I want to know what kind of guy I want. I'm waiting, I'm talking and I'm listening.
Source-http://www.ghafla.com/
VIDEO: My past keeps haunting me but "I'm ready to date-Betty Kyallo