John Mulwa: Kenyan Chef In Canada Claims His Life Is In Danger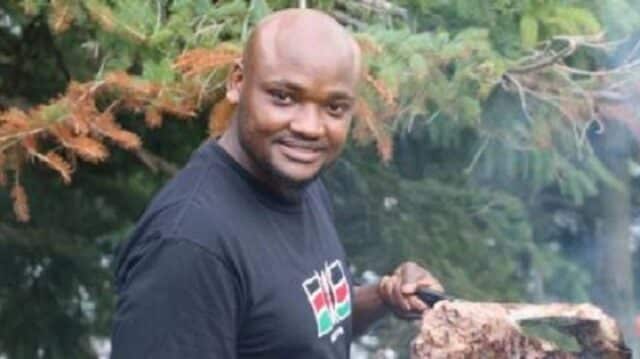 John Mulwa, a Kenyan chef Who Introduced Managu in Canada, pleaded with the authorities to revise a decision to deport him claiming that his life was in danger.
Speaking to Canadian media on Thursday, January 5, Mulwa – famed for introducing kunde (cowpea) and managu (African nightshade) to Canada – indicated that he will be killed if he is forcefully returned to Kenya.
He explained that he left Kenya in 2014 after a land tussle that saw some of his relatives lose their lives. The chef also asserted that he had applied to be given refugee status on three occasions but was denied.
Canadian authorities gave Mulwa January 28 deadline to leave the North American country.
Nonetheless, Mulwa applied for permanent residency on December 12, 2022, on humanitarian and compassionate grounds.
"The people who are threatening me and my family are definitely going to come for me," he stated.
The chef revealed that he was told to provide proof that he was in danger even as he wondered how he could support his case.
"How can you go to the same village where you are being threatened to ask random people to give you evidence of what you're going through?" the chef posed.
On the other hand, Mulwa's colleagues urged the Canadian Government to deport the chef to another country.
"The deportation has really traumatised most of the Kenyan community people here," Jared Kibagendi stated.
However, Canadian officials led by Canadian Border Services Spokesperson, Rebecca Purdy, stated that the chef had to exhaust all legal channels for the deportation to be reversed.
Purdy added that Mulwa would have to leave the country if the appeals were denied.
Source-https://www.kenyans.co.ke/
John Mulwa: Kenyan Chef In Canada Claims His Life Is In Danger