Study On Kenyan Diaspora To Identify Potential Opportunities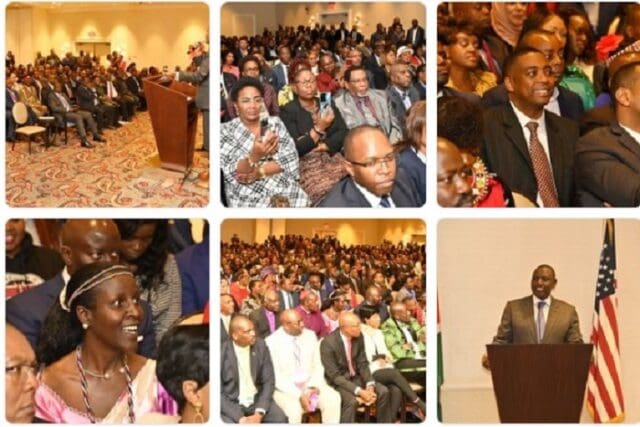 What do Kenyans living in the diaspora think about investing their time, talent, and financial resources in Kenya? Can you take JUST 15 MINUTES to ensure that your voice is heard?
The International Organization for Migration (IOM) is conducting a study of the Kenyan diaspora.
The goal of the study is to identify potential opportunities for the Kenyan diaspora to partner with the Republic of Kenya to promote national development in Kenya.
To do this most effectively, IOM needs honest input and feedback from the Kenyan community. Please complete this survey — and encourage others that you know in the Kenyan diaspora to do so as well.
Future successful IOM engagement with the Kenyan diaspora relies on collecting as many diverse opinions from as many voices as possible.
We will be using two important terms in the survey: diaspora and diaspora engagement.
"Diaspora" means Kenyans and Kenyan origins that live outside Kenya, in essence, individuals and members or networks, associations, and communities who have left their country of origin but maintain links with their homeland.
This can refer to those who have emigrated from Kenya and   are now living outside the country, it can refer to individuals who spend part of their time in Kenya and part of their time in another country (countries), or it can refer to the children and grandchildren of emigrants from Kenya – if they feel an affinity for Kenya as a type of "home."
"Diaspora engagement"
or "Investing in Kenya" means a broad range of things from remitting cash to friends and family, investing financial capital into for-profit businesses or non-profit social enterprises, skills, knowledge, and technology transfer as part of a project, contributing money to charities or participating in volunteer opportunities in Kenya – even traveling there for business or pleasure.
Data is recorded for research purposes only. Data will be reported in aggregate only. All responses will remain anonymous and will be treated with the utmost confidentiality.
FILL OUT FORM BELOW:
With warmest regards
Gillian Williams
Consultant – Foreign, Commonwealth and Development Office Program (FCDO)
Regional Labour Mobility and Human Development (LMHD)
International Organization for Migration (IOM)
Regional Office for East and Horn of Africa
Nairobi, Kenya
Study On Kenyan Diaspora To Identify Potential Opportunities