St. Andrew's School Turi Alumni's wanted
St. Andrew's School Turi Alumni's wanted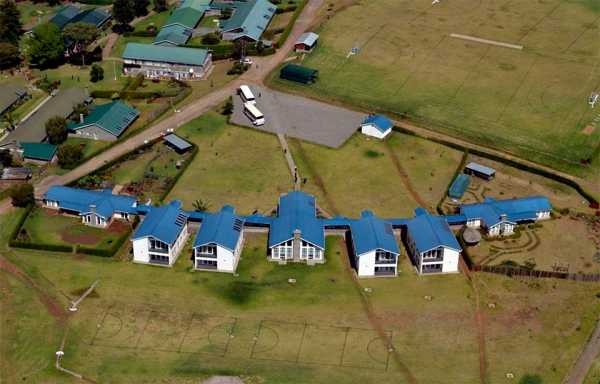 Are you an old student of St. Andrew's School, Turi? Please email [email protected] or visit the school website at

http://www.standrewsturi.com/Association/index.asp
Teaching Swahili to Diaspora children
A Kenyan Church in UK has developed a noble program for the children in their locality. They are teaching Swahili to children born out of Jamhuri and those who came at young age and need to keep up with the language. It is an ideal that we wish can be replicated by all churches and organizations in the Diaspora.
*****************************
SWAHILI CUTURAL CLUB WITH CONJUCTION WITH PROCLAIMERS SANCTUARY, T.R.U.ST AND C.I.B INVITE YOU TO A
SWAHILI OPEN DAY FUNDED BY CIB IN THURROCK BOROUGH.
SWAHILI LESSONS HAVE BEEN RUNNING FOR OVER ONE YEAR, HOSTED IN CONJUCTION WITH PROCLAIMERS SANCTUARY, GRAYS ESSEX.
WE BELIEVE IN "PASSING THE TORCH OF PROMISE" TO THIS GENERATION AND BEING AT THE HEART OF THE COMMUNITY AND NETWORKING WITH THE COMMUNITIES WITHIN THURROCK TO FOSTER POSITIVE COHESION.
WE WELCOME ON SATURDAY 30/05/2009 @13PM FOR A MEMORABLE PRESENTATION BY THE SWAHILI SCHOOL.
VENUE: GRAYS METHODIST CHURCH, HATHAWAY RD, GRAYS, ESSEX, RM17.
ACTIVITIES: CHILDREN'S PERFORMANCE; YOUTH PERFORMANCE, FASHION SHOWS ETC.
FOOD AND REFRESHMENTS WILL BE IN PLENTY.
CONTACTS: 07903157 894;07853389428;0788689110.
Cabinet minister expelled from Church
Tabu Butagira
Kampala
03/20/09
Simon Lokodo
The Catholic Church has suspended one of its senior Priests for joining politics and taking up a Cabinet job in violation of Canon laws barring clerics from involving themselves in active politics.
But the priest; Fr Simon Lokodo who was recently appointed state minister for industry, says whereas he deeply respects the Church and its rules, he would have "no regret" quitting his vocation to serve his "suffering people of Karamoja" better through political representation and mobilisation.
Lugazi diocesan bishop Mathias Ssekamanya, the chairman of Uganda Episcopal Conference, in a statement issued on Thursday disqualified Fr Lokodo, MP Dodoth constituency, Kaabong District in northeastern Uganda, from executing any priestly functions such as saying mass and administering other sacraments.
"As bishops of the Catholic Church in Uganda, we would like to inform the public that a cleric; deacon, priest or bishop is forbidden to take on political office," wrote Rt. Rev. Ssekamanya.
"If a cleric contravenes these laws and directives, he faces canonical penalties, as is the case with Fr Simon Lokodo of Kotido Diocese."
Canon 285 of the Catholic Church's Code of Canon Law states that, "…clerics are forbidden to assume public offi ce whenever it means sharing in the exercise of civil power" while Canon 287 provides that clergy "are not to play an active role in political parties or in directing trade unions …"
It is understood that by accepting to serve as a minister, Fr Lokodo, who joined cabinet in the February 16 reshuffl e, would embrace the rule of collective responsibility for decisions of the executive arm of government, whether controversial or not, and market programmes of the ruling NRM government, some of which could be partisan and divisive for churchgoers.
His religious superiors say such an appointment compromises the integrity of the sacred vocation and the individual impartiality of the priesthood, which if tolerated "could cause confusion regarding the religious mission of the Church."
Fr Lokodo, however, said he does not understand why people to whom he clearly explained his situation continue to hound him yet the practical challenges obtaining in the under-developed Karamoja sub-region require visionary leadership.
"I already told the bishops that considering the fate of my people and the suffering they are going through, I opted to serve in politics to become their clear voice and advocate for their interests and needs," he said by phone in an interview on Saturday.
Karamoja suffers from fragile security due to the proliferation of illegal fi re arms that exacerbates cattle rustling.
It is also encumbered by widespread poverty, perennial droughts leading to famine, illiteracy and poor health care infrastructure.
President Museveni in the latest reshuffl e appointed his wife Janet, a fi rst-time MP, as a state minister to handle the Karamoja docket supposedly to help spur development in the area. Sunday Monitor has learnt that Fr Lokodo was initially reprimanded in 2006 after he defi ed his superiors' orders and ran for a parliamentary seat.
On Saturday, Fr Lokodo told Sunday Monitor: "I have no regrets leaving the vocation of priesthood."
Whenever religious leaders have in the past opposed or appeared to contradict government policies, President Museveni has been quick to rebuke them saying that politics is a "no-go" area for clerics and that they should concentrate on spiritual nourishment and providing moral guidance to their folk.
Mr Tamale Mirundi, the presidential press secretary, said the Catholic priest was picked upon a favourable recommendation by the cabinet search team and State House should not be blamed for the choice.
"It is up to the person who has been appointed to say that for this or that reason, I am not able to serve in political offi ce," said Mr Tamale, "There seems to be some kind of contradiction but let the Catholic Church leadership formally notify the President that politics is a no-go area for their clerics."
Although the Constitution guarantees rights of political participation – such as voting and contesting for elective offi ces – to every Ugandan of 18 years and above, there is unresolved public debate on how a partisan cleric would preach to worshippers of varied political shades without rattling their faith.
It is not clear why Fr Lokodo's appointment has attracted this attention yet he is not the fi rst church offi cial in Uganda to take up a political appointment.
For instance, President Museveni appointed Sr Margaret Magoba, a nun, to serve as the current vice chairperson of the Electoral Commission, while late Rev. Fr John Mary Waliggo worked as a commissioner at the Uganda Human Rights Commission, also a position of executive appointment.
Bishop Ssekamanya says Fr Lokodo will only be reunited with the Church if he abandons active politics.
Source-The monitor
---
Delta Makes Travel to Africa More Affordable with Special Fares to Kenya and Liberia
Uganda Govt to pay allowances to elderly
---
---
Parking tickets Scam
Parking tickets actually malware attacks in disguise
Thu Feb 5, 2009
The last place anyone would expect to face a computer security attack is on the windshield of their car in the form of a parking ticket.
But that's the latest — and intensely clever — way that hackers are attempting to goad people into visiting infected websites and willingly install malware on their machines.
The scam is instantly clever once you hear how it works: Hackers print up phony "PARKING VIOLATION" notices and plaster them on cars parked on the street. The phony ticket directs the car's owner to visit a certain website, and of course the website in question (which largely seems to comprise of photos of badly parked cars) is a hack site which attempts to install malware on your PC.
Essentially what we have here is a phishing attack that takes place in the real world instead of via email. The use of fliers on parked cars is what's truly ingenious: A similar attack sent via postal mail would probably have minimal effect, but people are incredibly protective of their cars, and I imagine these windshield fliers will actually have a pretty good percentage of people typing in the URLs typed on them.
The good news — for now — is that the fliers are extremely crude, printed on yellow paper and offering nothing in the way of legal language that would compel a sophisticated and naturally skeptical reader to even visit the website in question. Like the earliest email phishing attacks, this attack may be simplistic, but it's probably a precursor of more advanced attacks to come. When hackers scan in real parking tickets and reprint them, replacing the URL printed there with one for a sophisticated attack site, then the sparks are going to start flying. (Installing malware is boring by comparison… I expect the real attacks will involve collecting money and hijacking credit cards and bank accounts wholesale.)
This appears to be a very limited attack (reported only in Grand Forks, North Dakota) for the time being, but it's a good idea to keep your skepticism handy next time you receive a parking "violation," just in case.
MORE BREAKING NEWS

–

CLICK HERE
FRONT PAGE HEADLINE NEWS

–

CLICK HERE