Memorial service and funeral announcement for Moses Gathambiri
Memorial service and funeral announcement for Moses Gathambiri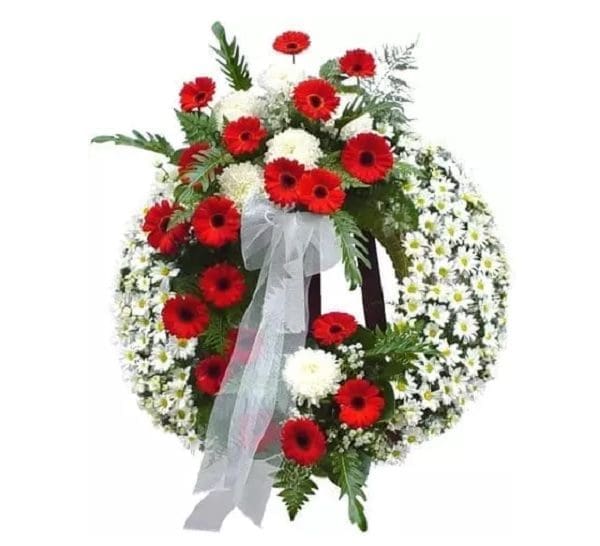 We regret to inform you of the promotion to glory of  Moses Gathambiri Wanyeki of Marietta Georgia after a long illness.
He was husband to "Mama Wanyeki",father to Wanyeki,
Ndegwa and Grace, brother to Mary Wanyeki, Gladys Wanyeki 'Nyagus', Jon 'baba' and Muthoni Wanyeki (all of Atlanta, GA)
He was son to Mrs. Grace Wanyeki, Deputy Mayor of Nyeri Town.
There will be a fundraiser at KACC
771 Elberta Dr, Marietta, GA 30066
today September 25th, 2011 at 2:00pm
Mr.Moses Gathambiri Wanyeki passed away on Saturday, September 24th 2011 at Kennestone hospital in Marietta, Ga after a long illness.  He was husband to Margaret Njoki Gathambiri, father to the late Joan Wamaitha, Joseph Wanyeki, Stephen Ndegwa and Grace Nyokabi all of Marietta, GA.
He was the beloved first born son of Mr. Joseph Wanyeki and Mrs. Grace Wanyeki, brother to the late Hezekiah Nguyo, Martha Wambui, Mary
Wanja, Miriam "Karii", John "Baba", Gladys Nyaguthii and Priscilla Muthoni.
There will be a memorial service this Wednesday evening, September 28th at the Kenyan American  Community Church – 771 Elberta Drive, Marietta,  GA 30066 at 6pm.
The wake/funeral service will be held this Saturday, Oct. 1st 2011,10:30AM-12:00PM at West Cobb Funeral Home (addresses contact information
provided below). The burial will be that afternoon at Kennesaw Memorial Park at 1:00 PM.
Donations, if desired, to SunTrust Bank – Account Name: Mary Wanyeki Account # 1000141828490 and Routing # 061000104. MAY THE ALMIGHTY GOD REST HIS SOUL IN PEACE
Logistics: KenyanAmerican  Community Church: (770) 427-0555771 Elberta Drive Marietta, GA  30066-6318 (Wednesday, September 28th -6pm) West Cobb Funeral Home: (770) 419-9234  2480 MACLAND ROAD S  W Marietta, GA 30064 (Saturday, October 1st – 10:30am-12:00PM)Kennesaw  Memorial Park: (770)   428-0502,  1306 Whitlock Ave Marietta, GA 30064 (Saturday, October 1st -1pm)
Prayer meetings will be held daily at his home
from 7-9pm on 1049 Powers Ferry Road, #2602, Marietta
Further arrangements will be communicated as they become available.
For more info. please call:
Nyagus 404.604.8843
Jon 'Baba' 404.964.3894
Kimani Karangu 678.525.4377
Rev 21:4 "He will wipe away every tear from their eyes, and death shall be no more, neither shall there be mourning, nor crying, nor pain anymore, for the former things have passed away."


Africa Welfare Association is a pioneer provider of services to it's Diaspora members in the event of loss of a loved one. We are entrusted with the welfare of the African Diaspora globally.
We are entrusted with the welfare of the African Diaspora globally. AWA was set up in response to the ever-growing demand for services at a critical time. With trusted partners, AWA will offer you benefits wherever you are in the world.
Alleviate stress with AWA
At some point, we have been with a grieving family or friend and come to learn that none of us are ever prepared to leave this world. When the time comes, we shall leave everything including our loved ones behind. With proper planning, you can alleviate the burden of the expense associated with your untimely departure at a time when your family and loved ones are grieving
Memorial service and funeral announcement for Moses Gathambiri