A Kenyan John Stephen Mutero Kanyotu passes away in Portland, Maine

A Kenyan John Stephen Mutero Kanyotu passes away in Portland, Maine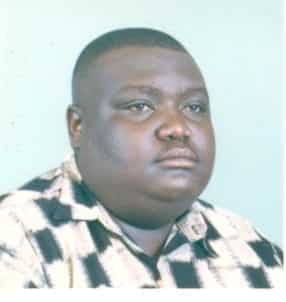 We regret to announce the death of John Stephen Mutero Kanyotu in Portland, ME on Friday, February 10th, 2012 of natural causes.
He was son to Margaret Murigu (Nairobi) and the late James Kanyotu. He was a brother to George Kanyotu (Dallas,TX), John Kariuki (Nairobi), Christopher Ngata, Stephanie Gathoni, Willy Kihara, Japhat Kariuki, Rose Nyawira, and the late Steve Njau.
The Memorial Service will be held on SUNDAY 02/19/2012 starting 3pm in Dallas TX:
916   N. Jupiter Rd
Garland, TX 75042
972.276.9704; 214.868.6007
———————————-
Family and friends are meeting as follows;
ATLANTA:
Wed 2/15/12 5 P.M – 9 P.M
Sun 2/19/12 as from 2 P.M
at the Home of Eddie Kahi; address 411 Darter Dr Kennesaw Ga, 30144
DALLAS:
Wed 2/15 thru Fri 2/17 as from 7 P.M each day
at the home of Raymond Hamisi: address 18600 Dallas Parkway, Apt 703,
Dallas, TX 75287.
The main meeting is planned for Sat 2/18/12 from 5p-10p in Dallas:
Updates on "https://www.facebook.com/groups/weluvubigjohn/327081030676916/?notif_t=group_activity"
———————————-
***A Memorial Fund account has been opened for those who cannot make it to the meetings, but would like to support the family
with transport and funeral costs:
Bank Name: Wells Fargo Bank (Georgia)
Account Name: John Stephen Mutero Kanyotu Memorial Fund
Deposits can be made at any Wells Fargo nationwide.
———————————–
For more information, please contact the following people:
Atlanta:
Eddie Kahi: 678.933.3548
Tony Mwaniki: 678.683.8883
Mike Mwariri: 678.886.6249
Wawa Joseph: 404.925.2556
Evans Obino: 678.886.2355
Edwin 'Eddu' Shadeya 404.396.5216
Nelson 'Mandela' Obul 404.322.5124
Bernice Mathai 678.777.2287
Ian Murigu 804.497.6471
Dallas:
Raymond Hamisi: 214.929.8965
George Kanyotu: 678.525.6947
Mike Muu: 214.649.5089
Daudi Mueke: 469.682.7112
"Don't regret for the candle being extinguished; Rejoice instead in how bright it burned and how beautifully it lit your way" – Unknown
May God rest his soul in eternal peace and continue to bless and comfort those left behind.
A Kenyan John Stephen Mutero Kanyotu passes away in Portland, Maine