Video: Kenyan Fugitive who beat an elderly man in Baltimore extradited back in MD
Video: Kenyan Fugitive who beat an elderly man in Baltimore extradited back in MD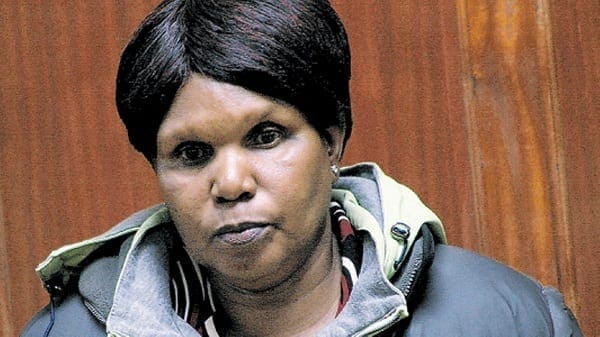 Anastacia Oluoch, the Kenyan fugitive in Maryland, USA who jumped bail in 2007 after getting indicted by a Baltimore grand jury on abuse charges, was today extradited from Kenya and is now back in custody in Baltimore. Oluoch, while working as a caretaker for 90-year-old John Taylor, was caught on surveillance camera setup by the old man's daughter physically assaulting the old helpless man who was bedridden after suffering two strokes.
She was indicted by a Baltimore grand jury on assault, reckless endangerment and abuse of a vulnerable adult, but escaped the country immediately after being released on bail to await trial. She had been on the run until she was captured in Kenya in August 2011.
John Taylor has since passed away. "I just really wish my dad was here to see this. I know that he's in heaven right now because his daughter did not let him down," said Jaki Taylor, John Taylor daughter who installed the surveillance cameras after suspecting her father was being abused
Baltimore City Police, FBI agents and Interpol worked with Kenyan officials to track her down and bring her back to Baltimore, where she will face trial. Oluoch's family members in Baltimore also provided detectives with information on her whereabouts that led to her capture, say Baltimore City Police.
Source: ABC2 News Baltimore
Video: Kenyan Fugitive who beat an elderly man in Baltimore extradited back in MD