The Super Rich boys of Kenya and how they party: Maina Kageni etc

The Super Rich boys of Kenya and how they party: Maina Kageni etc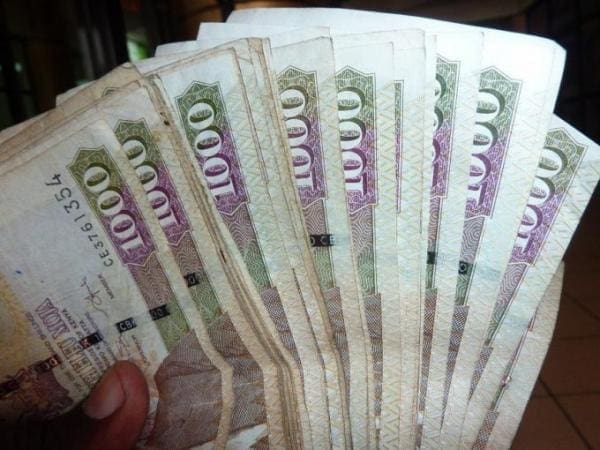 Find out who has more money between the boys.
There are young Kenyans eating life with a big golden spoon. These individuals will not frequent your favourite club, as they prefer partying in exclusive bashes. Here they hobnob with their ilk — the high and mighty. Last year during the Mombasa Got Talent' competition held at The Bull in the Mombasa Showground, a few of the rich boys seated among the celebrities announced their presence in style.
Apart from making a grand entry to the VIP section, these dudes among them Joe Nyagah, Jeffrey Kiboro, Dominic Maina and Ashu Sangani joined Mombasa-based businessman John Mburu and Coast MPs Ali Hassan Joho and Amason Kingi ,alongside Prime Minister's son Fidel Odinga at the high table.
 The arrival caused a stir as groupies and starry-eyed girls rushed for the photo moments with them ignoring the array of singers. Seating pensively watching the upcoming stars battle for top honours, they looked unperturbed until the judges announced the winner. The rich boys then decided to steal the show by conversing among themselves in low tones and raising an extra Sh250,000 in just two minutes as token to the winners of the night. The gesture mesmerised many and left celebrated actress Sarah Hassan aka Tanya, the emcee of the night, speechless. And as if it was just a small issue, the boys continued with their banter while ordering exotic drinks.
High flyers
"The international coffee auction in Brazil is coming next week. We should do business with the stocks," said Kiboro to his pals on the table.The statement raised eyebrows as we discovered how these young Kenyans are connected with such high profile international trade.These young and rich do not only work but also party hard. They drive sleek cars and engage in off shore investments, among other lucrative deals. In order to discuss business they prefer partying together in exclusive parties. Forget your normal club VIP parties, their parties are the real deal.
Here vintage wine, expensive spirits and champagne flow freely. Several months ago a group of young rich Kenyans based in USA closed a club along Baricho Road for an exclusive party. The only invited guests were pretty girls and rich individuals from powerful families. The owner of the club was ordered to stock only exotic drinks and avail ample parking.
At about 10pm, the car park was full of fuel guzzlers. Not a single Japanese saloon was in sight. All the guests were served free drinks and at about 4am, a few of the party animals, with powerful engines, decided to race, just for fun, between Nyayo Stadium roundabout and Westlands roundabout since the road was clear. The speed freaks shifted the gears in a spectacular thrill. These guys drink and strike deals as a family, not following political meltdowns of the day.
Big bashes
One of the leading lights in high and mighty socialites is none other than Jemo Nigga, a good friend of Pulse. The United States based Kenyan is known for throwing big parties and living large. He does not come for holiday with less than over Sh2 million to blow. This soft-spoken dude owns a fleet of cars in his Nairobi home among the them a Jaguar, Range Rover Sport, Land Rover, Escalade, Mercedes Benz, BMW and Hummer.
Recently he added a helicopter to his range and stopped driving around. He is a pal to fun-loving, multi-millionaire Robert Tongoi who owns Bar Code. Together with another multi-millionaire Don Bosco Gichana who runs Capri Seven among other ventures, these men live large. Don Gichana is the young man rumoured to have given Prime Minister Raila Odinga the Red Hummer, which caused a stir few years ago.
Don is super rich and is now single-handedly sponsoring Shabana FC. He has bought the team a bus and pays salaries for players and technical bench. Yet, another group of rich and famous has managed to break into such exclusive clubs by association and through hard earned riches. Some own private jets, fleets of state-of-the art cars and vintage rides, own real estates and plantation besides running mega businesses from the airwaves to the control of major shares in leading business empires.
"If a guy can afford to fly in an A-list international artiste for his private house party then, common sense would dictate that such a person has no business hustling with other fun lovers in an ordinary night joint," says top radio presenter-cum-emcee Shaffie Weru, commenting on a recent private birthday party held in Naivasha where celebrated musician James Blunt of the You're Beautiful fame performed."We have so many exclusive VIP parties in this town that the ordinary party lover will never know about, leave alone access. The rich will always find a way of showing off their big cash," Shaffie adds. 
Party animal
The social heavy spender intends to hold his birthday bash at Skylux, Westlands, next Friday with an estimated 500 guests. "My birthday party is coming soon and I want to make it the biggest exclusive VIP event ever," says Shaffie who received a car as a present from a friend during his last bash held at Galilleos last year."Last year, I used slightly above Sh1million on my birthday. This year, I might end up spending about Sh800,000 but I can promise you, it will be a super event," Shaffie told Pulse.
"By the time I turn 40, I will be able to fly in a top celebrity to grace my bash. I mean, it's a good feeling when you give good value to your hard earned life. That is being a rocker," he remarks.Shaffie mentions youthful James Keroche as one Pulsater who can pull the biggest private party in town.
"The economy could be doing badly, but young people have stopped begging the government to solve all their tribulations. Guys are working hard and making real cash so when you see them burn millions in parties, that should not be translated to mean careless spending," he quips.Budding flamboyant lawyers and business merchants Sir Henry and Cliff Ombeta are some of the young guys who are known to host their friends to sizzling bashes. 
Worthy cause
And just like it is the case with radio personality Maina Kageni, they wouldn't mind burning several millions on an out of town leisure outing."I know guys like Fidel who would feel no pinch spending Sh4 million to host their friends. If I can afford a bash worth Sh2 million, what is Sh4 million for such big boys?" poses Josiah Otupa of Showbizz International.
"I know people like Don Kipkorir who for the love of life can even hire an international artiste to entertain his friends. The thing is VIP parties are real and boys have enough money to burn in this town," Otupa maintains."Some of the bachelorettes and bachelors exclusive parties are held in exclusive out of town joints lodges," he notes.
Perhaps the biggest house bash to be hosted in the city was one hosted by trendy automobile lover Mwangi Spike. The guy, who has a collection of more than 40 vintage cars, recently hosted his pals to a mega house barbecue feast complete with two discotheques and deejays, separate bars and catering services by a five star hotel.
Source:kenyan-post.com
The Super Rich boys of Kenya and how they party: Maina Kageni etc